Tony Danza To Star In Netflix Series The Good Cop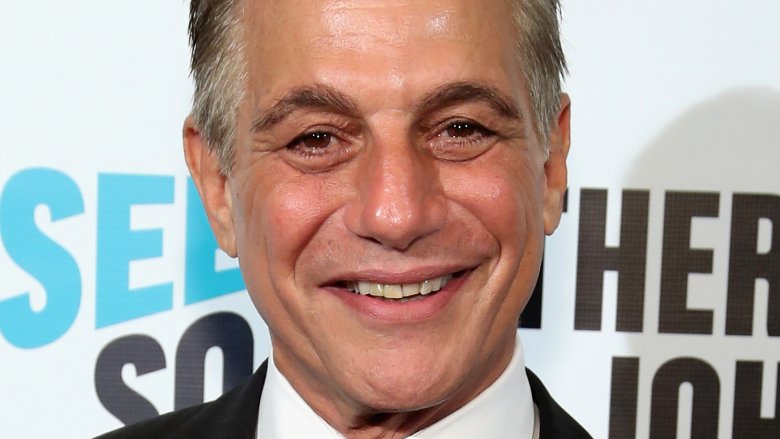 Getty Images
Netflix has recruited Tony Danza for their next original series. Variety reports that the former Taxi and Who's the Boss? star is set to lead The Good Cop, a 10-episode father-son NYPD dramedy from Andy Breckman, the creator of Monk.
Danza will play Tony Sr., a disgraced former detective who never followed the rules. This is a stark contrast with his live-in son Tony Jr., an honest NYPD detective who's a big stickler for playing by the book. Tony Sr. decides it's his job to help his son by giving him advice on everything from handling suspects to handling women. 
Experienced TV director Randy Zisk, who has taken on episodes of Bones, Without a Trace, and Lois & Clark: The New Adventures of Superman, will step behind the camera for the pilot and will also serve as an executive producer. There's no word about who will star alongside Danza; the actor's other upcoming roles include the upcoming Johnny Carson drama There's... Johnny!, which is set to premiere on the streaming service Seeso. 
"We're excited to bring viewers the return of Tony Danza, one of television's most beloved icons," said Cindy Holland, vice president of original content for Netflix, in a statement. "The Good Cop is a funny, charming procedural series that we think our members will love."
"Many cop shows feature dark and provocative material: psycho-sexual killers, twisted, grim, flawed detectives," added Breckman. (via TVLine) "Many address the most controversial issues of the day. I watch a lot of them. God bless 'em all. But the show I want to produce is playful, family-friendly, and a celebration of old-fashioned puzzle-solving."
There is no word yet on when the series will premiere; while we wait, see some upcoming Netflix originals you didn't know were being made.