The Thriller Hidden Gem That's Finally Gaining Attention On Netflix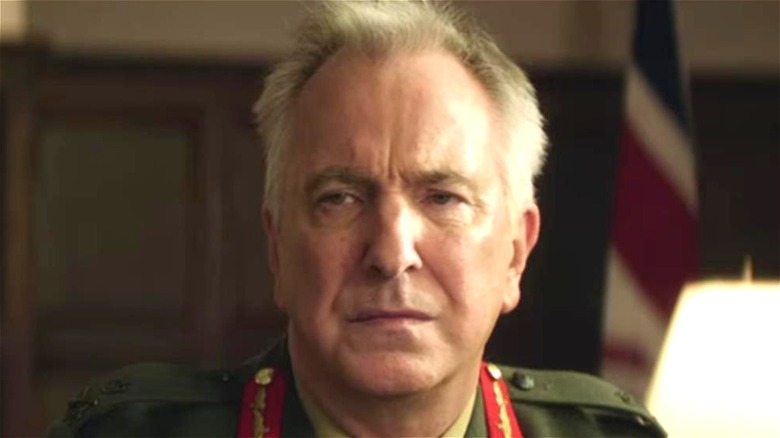 Bleecker Street/Netflix
Given that there are literally hundreds of film and television titles to choose from on Netflix, trying to pick just one to watch can be a little bit intimidating. For those who've little interest in digging deep to find the latest hidden gem to hit the platform, Netflix has made it easy enough to simply dive in with its most popular titles via their Top 10 viewership rankings.
As you might expect, the Top 10 is typically spotted with an ever-changing mix of big-screen blockbusters and hot new Netflix originals. Occasionally, however, a film sneaks into the Netflix Top 10 that nobody expected to be there. That's usually because it went all but undiscovered during its original release, more or less fading into obscurity soon after. Perhaps one of the best things about the age of streaming is that some of the movies that didn't deserve to go undiscovered are getting a second chance on one streamer or another. 
The latest second-chancer to break into the Netflix Top 10 is very much one of that lot. It's also a daring, high-minded modern war thriller starring the great actors Helen Mirren and Alan Rickman. 
Eye in the Sky is a pulse-pounding thriller worthy of any queue
That film is "Eye in the Sky" which, despite glowing reviews (per Rotten Tomatoes), hasn't exactly had cultural staying power since its 2015 release. Sadly, "Eye in the Sky" marked the final on-camera appearance from Alan Rickman before his 2016 death. Rickman was joined by a crack cast of A-list talent, including Mirren, Aaron Paul, Jeremy Northam, Lian Glen, and more. Ditto for the film's director Gavin Hood, who helmed the Academy Award-winning South African drama film "Tsotsi." With "Eye in the Sky," Hood delivers a taut little thriller that raises difficult questions about the ethics and morality of modern warfare.
At the center of the fray is British Army Colonel Katherine Powell (Mirren), who's spearheading a mission from a UK military base to capture or kill high-level Al-Shabaab leaders meeting at a safe house in Nairobi, Kenya. Things get sticky when a local girl enters the blast zone of the house targeted by a U.S. drone operator (Paul), and what ensues is a white-knuckle thrill-ride as politicians and military leaders debate whether or not to proceed. 
Thankfully, "Eye in the Sky" wisely doesn't try to answer the complicated questions it raises, opting instead to let viewers ponder the outcome the same way its characters do. And that approach could not be more effective.