Why Seinfeld Turned Down The Chance To Guest Star On South Park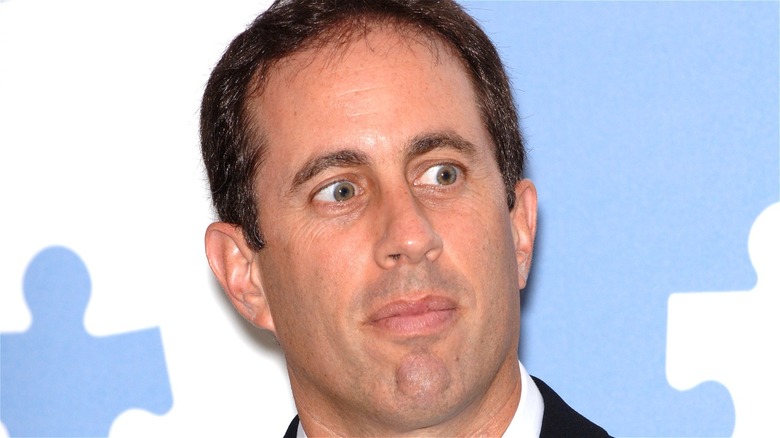 Featureflash Photo Agency/Shutterstock
Over the years, "South Park" has become well-known for the way the series unflinchingly criticizes just about every celebrity in Hollywood. Some of the show's most memorable targets include Kanye West, Mel Gibson, and even Hillary Clinton, all of whom showrunners Trey Parker and Matt Stone lambaste in increasingly absurd ways — though one has to imagine all of these outrageous parodies haven't exactly increased their popularity in the entertainment industry. 
Most notably, after the release of the Season 9 episode "Trapped in the Closet" (which explicitly criticizes Tom Cruise and the Church of Scientology), it was rumored that Cruise was so offended by their portrayal of him that he tried to get the episode pulled from the air (via Today). 
This is not to say that their ruthless style of humor has turned every celebrity away: in fact, Jerry Seinfeld himself actually reached out to Parker and Stone and expressed interest in voicing a character all the way back during the series' second season. However, when the showrunners got in touch with Seinfeld (and he discovered what role they had in mind for him) he stoutly declined — for obvious reasons.
Seinfeld might have played a turkey in South Park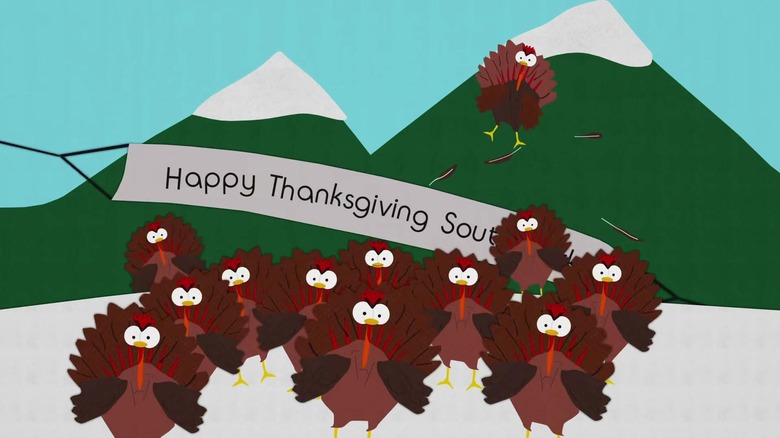 Comedy Central
Hilariously, Parker and Stone offered Seinfeld the non-speaking role of "Turkey Number 2" in that season's holiday special, which Seinfeld refused (via The Independent). Along with the fact that the turkey is a background character with no lines, since the series is animated, there would be literally no way to know which turkey was Seinfeld, unless Parker and Stone were going to ask Seinfeld to make bird noises, which definitely would have made for a memorable episode at the very least.
Alas, since Seinfeld declined the offer, we never got to see what certainly would have been one of the most unique performances of his career, but the story itself demonstrates Parker and Stones commitment to poking fun at any and all celebrities. Even when the king of the '90s offered his talents to the series, "South Park" just used the opportunity to make fun of him straight to his face.