It's Always Sunny In Philadelphia's Kaitlin Olson Addresses The Elephant In The Room About Dee And The Gang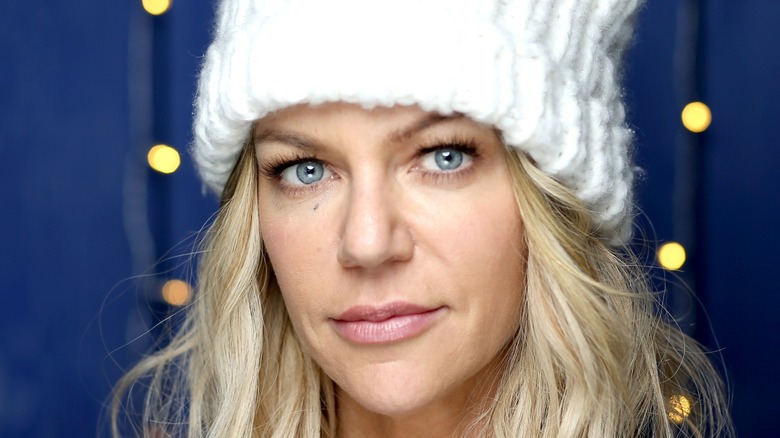 Rich Polk/Getty
Benjamin Franklin once said that "nothing is certain except death and taxes." However, he wasn't around for "It's Always Sunny In Philadelphia," so he inevitably missed out on life's third certainty: the gang will never change. Indeed, in all their 15 Seasons, Dee (Kaitlin Olson), Dennis (Glenn Howerton), Mac (Rob McElhenney), Charlie (Charlie Day), and Frank (Danny DeVito) have not once made themselves better people. They are still the neurotic, selfish, psychopathic jerks that they have always been, and the elephant in the room is that this will probably always be the case.
After all, that's the entire point of the show. There is no "Always Sunny" if the main characters suddenly become well-adjusted adults. That's like having Iron Man with no suit or Batman without an insatiable need to hospitalize petty criminals. The characters just don't work that way. But don't take it from us. "Always Sunny" star Kaitlin Olson has openly addressed the fact that her character, Dee, and the gang have no intention of becoming good people any time soon.
Kaitlin Olson says the gang will never learn their lesson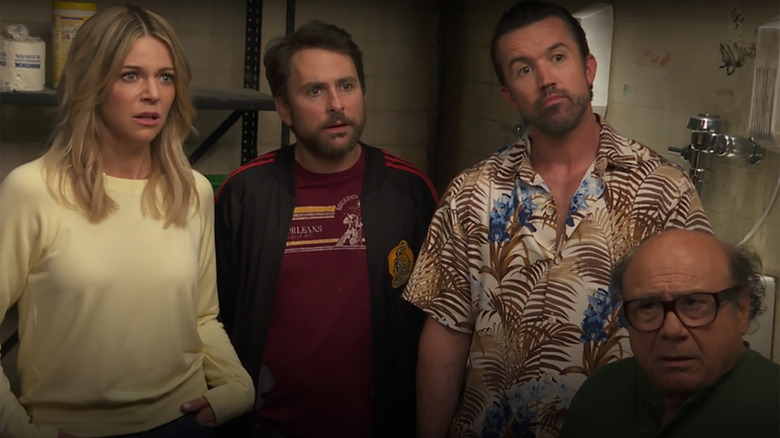 FXX
This comment comes from a very recent interview Olson did with E! News. During the interview, Olson discussed many things, from her character's origin story to the documentary her husband — Rob McElhenney, who also plays Mac on the series — made about the football team he co-owns with Ryan Reynolds. However, she also spoke about the gang's complete inability to mature.
"We want them to sort of never learn their lesson and grow and be better people," Olson said. "It's kind of one of the things that's funniest to me about my character in particular because why would this person continue to try and impress these guys and be friends with them and want their approval after all this time? She's just trying to prove herself to them and has been for 15 years. That's completely ridiculous."
The unchangeable nature of the "Always Sunny" gang also plays a major role in the series' latest season, which features an episode that goes back to show us how the gang came to own Paddy's Pub. It may be worth rewatching after Olson's statements to see just how few life lessons the gang has learned over their years of debauchery.