The Character Everyone Forgets Anna Camp Played On The Office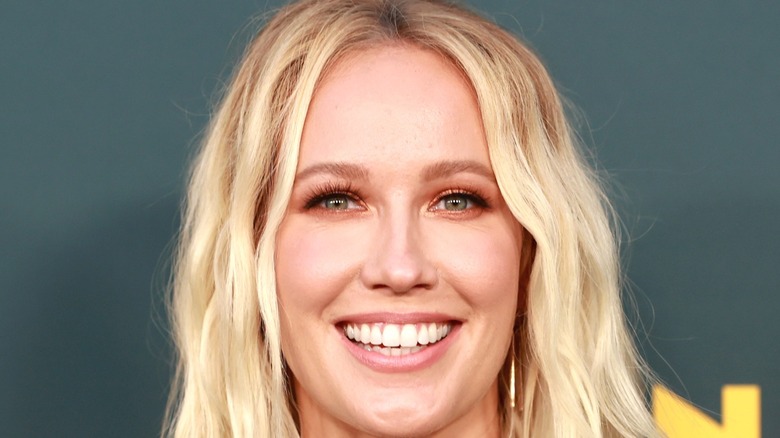 Emma Mcintyre/Getty Images
In addition to its ridiculous plots and hysterical catchphrases and pranks, what makes "The Office" stand out is the characters who bring every beloved element to life. Each employee at Dunder Mifflin brings so much to the series, making them incredibly hard to forget. This doesn't only apply to those in the office; recurring characters, and even those who are only in one episode, are so unique and memorable — we don't think anyone will forget Stanley's daughter, especially not when she's indirectly responsible for one of the series' most hilarious scenes. 
However, sometimes new faces get forgotten, especially if the role is limited and they are overshadowed by the episode's plot and the other characters. Though Anna Camp is well known for her work as Sarah Newlin in "True Blood" and Aubrey Posen in the "Pitch Perfect" franchises, some fans might not know that she was actually in an episode of "The Office." She plays Penny Beesly, the sister of Pam Beesly (Jenna Fischer).
Penny is at Pam's Wedding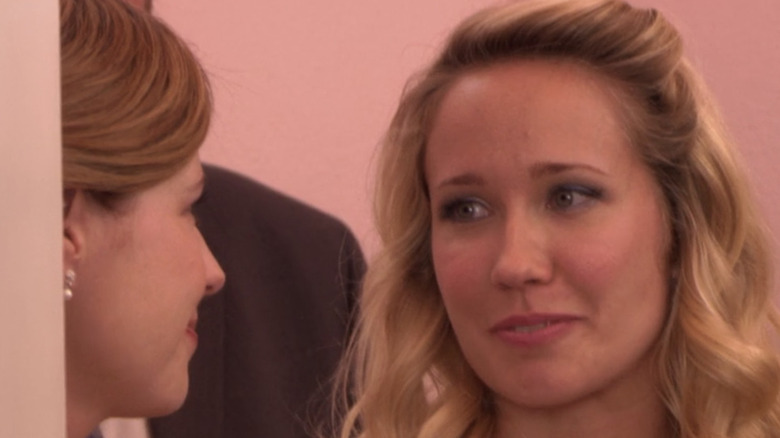 NBC
Penny Beesly appears in the Season 6 episode "Niagara," in which Pam and Jim Halpert (John Krasinski) prepare for their nuptials. There are so many things happening in this two-part segment — everything seems to be going wrong for the bride and groom and Michael Scott (Steve Carell) prepares a memorable dance down the aisle — it is not a surprise that Penny gets lost in the fun. 
However, Penny does have some funny and heartwarming moments with both her sister and her Dunder Mifflin family. When she meets Kevin (Brian Baumgartner) and Oscar (Oscar Nunez) she thinks Kevin is Oscar's boyfriend, Gil. Oscar gets overly offended and demands an apology from Penny. After the fiasco is over, Kevin properly introduces himself and takes no time in coming on to her. Pam comes to her sister's rescue, saying that Penny has a boyfriend out of town, though this could have been a ruse. 
Later, after Pam and Jim have already gotten married at the Falls, Penny speaks to Pam, making sure she is okay with the dance Michael planned. Pam confirms she is and tells Penny to join in. The moment is sweet, showing just how much the sisters care for one another. 
Despite their closeness, Penny is only ever seen in that one episode. Not only do she and Pam never visit each other, the character isn't mentioned after that. Because of this, no one can blame viewers for forgetting about her.