Why Tom Holland Didn't Think Spider-Man: No Way Home Would Actually Happen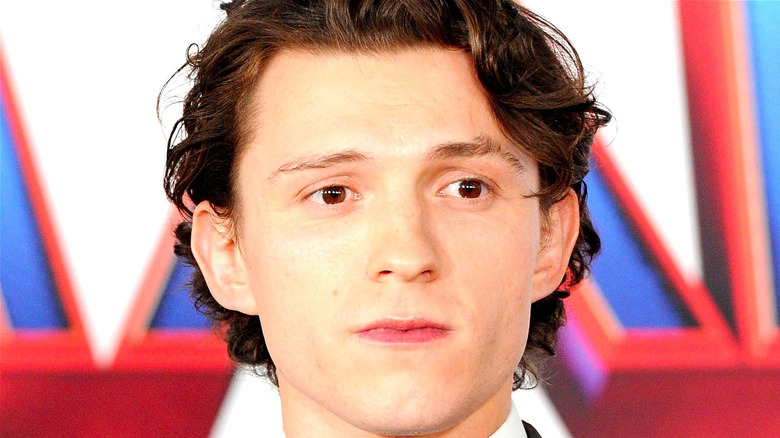 Albert L. Ortega/Getty
With stellar reviews from critics and fan reactions following the film's UK premiere starting to trickle in, the word is out that "Spider-Man: No Way Home" is an absolute banger. Braving the multiverse to bring back forgotten villains and leaving Peter Parker (Tom Holland) to face off against them alone, it's easily the biggest wall-crawling adventure yet. With danger, dimensional tears, and a furious Doctor on his case, it may be a wonder to many how Holland's heroic high-schooler manages to save the day. And that includes Holland himself.
During a recent interview with Screen Rant, Holland revealed that he was skeptical that the film's ambitious story would make it off the page. How was one of the greatest heroes in the MCU going to face off against some of the most ferocious foes from former Spidey iterations? Everyone's favorite MCU Spoiler King opened up about why he wasn't sure "No Way Home" would ever come to pass, and how it feels now that the movie is almost out.
Tom Holland wasn't sure Spider-Man: No Way Home was 'something that they could pull off'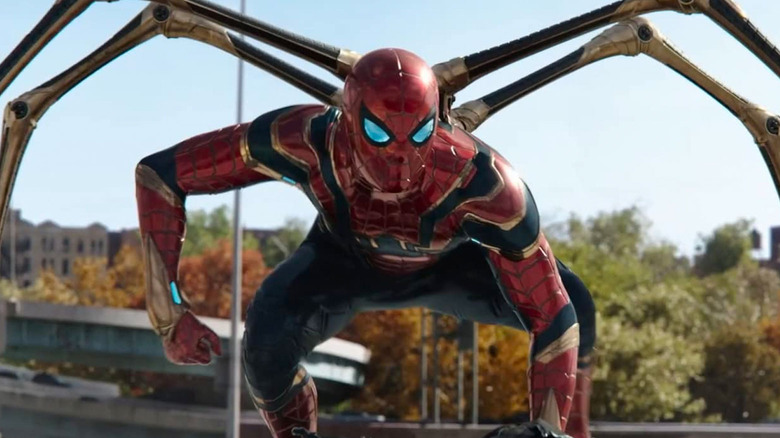 Marvel/Sony Pictures
Speaking to Screen Rant about what has become one of the most daring comic book movies since "Avengers: Endgame," Tom Holland admitted that while he fell in love with the idea after hearing the initial pitch, it still triggered a tingling sense of doubt that it could happen. "I was very excited. I thought it was a really cool idea. In all honesty, I didn't think it was something that they could pull off," Holland admitted about what he deemed then an inconceivable blockbuster. "I remember thinking, 'Oh that's nice idea. That's never going to happen, but it's really cool.' And here we are promoting the movie."
Thankfully, the powers that be remained true believers and got the production wheels turning, which Holland seemingly still can't wrap his web-head around. "They did it, they pulled it off. They made it happen. So it was incredible." 
You can see just how incredible when "Spider-Man: No Way Home" hits U.S. theaters on December 17.