The Character Everyone Forgets Jeremy Renner Played On CSI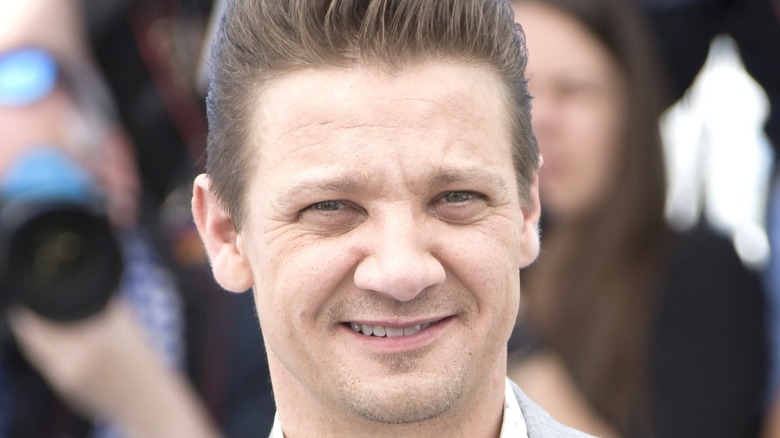 BAKOUNINE/Shutterstock
Jeremy Renner is a big film star nowadays, with a prime spot in the Marvel Cinematic Universe and a variety of noteworthy credits to his name, both in feature films and on prestige TV shows like "Hawkeye" and "Mayor of Kingstown." But like a lot of stars, he didn't start out with such a high profile. If you've become a fan of Renner's in recent years, you might be surprised to see him pop up on old episodes of TV shows in significantly less prestigious roles than you're used to seeing him take on.
One such program that offers fans a surprise Renner appearance is "CSI: Crime Scene Investigation." The franchise has been around in one incarnation or another since 2000, and a lot of different actors and celebrities have guest-starred as assorted killers, victims, and suspects. Renner took on one such role in the early years of the show's run long before he was a two-time Oscar nominee and an MCU star. 
Jeremy Renner made an appearance on Season 2 of CSI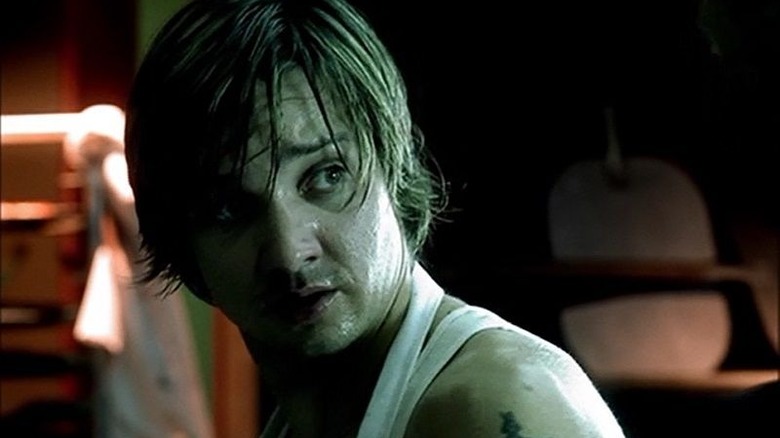 CBS
Jeremy Renner guest-starred in the sixth episode of the second season of "CSI," which aired all the way back in 2001, before most of his feature film credits, let alone his breakthrough as a household name. The episode is titled "Alter Boys," and in it, Renner plays Roger Jennings, the suspicious brother of accused murderer Ben Jennings (Corbin Allred). Of course, this being "CSI," there's more to the case than is immediately apparent. Gil Grissom (William Petersen) eventually comes to suspect that Roger is actually the person behind the crimes and that he framed his own brother.
Renner did have a handful of feature film credits before his "CSI" guest appearance, including 1995's "National Lampoon's Senior Trip." He'd also done a few other one-off guest-starring roles on TV shows like the "Buffy the Vampire Slayer" spin-off "Angel." However, before "CSI," he'd never really appeared in anything that would have made him a household name such as "The Hurt Locker" or, of course, his numerous appearances as Clint Barton, aka Hawkeye, in the MCU.
So, it's really no surprise that his appearance on a single episode of "CSI" from 20 years ago hasn't stuck in the memories of many fans. But for anyone who decides to wind down from the day with a "CSI" marathon, there's always the chance they'll be treated to an appearance from Renner.