We Still Don't Know Jon Snow's Real Name On Game Of Thrones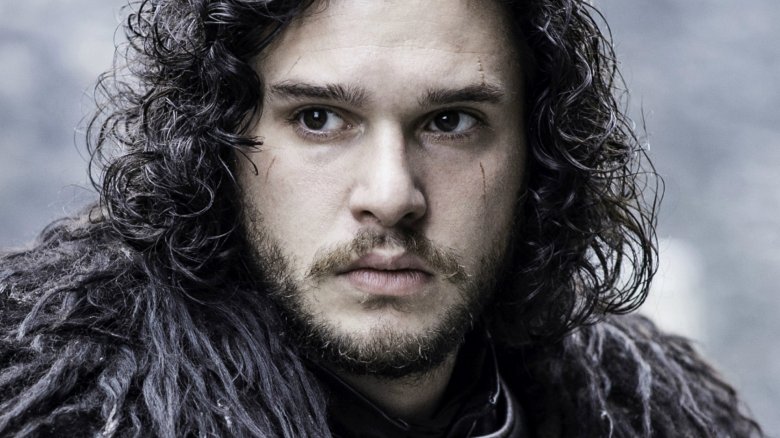 HBO
Turns out we still don't know Jon Snow's real name after all.
A few days ago, some eagle-eyed Reddit users pointed out that a feature in the new issue of Empire magazine may have revealed the actual name of the new King in the North on Game of Thrones. However, the author of the story confirmed that nothing is official, and the name "Jaehaerys Targaryen" is actually just a popular fan theory. Check out screenshots of the story here.
We learned in the season 6 finale that Jon Snow (Kit Harington) is actually the son of Ned Stark's sister, Lyanna, and Rhaegar Targaryen. Many fans believe that Lyanna (Aisling Franciosi) whispered the name "Jaehaerys" to young Ned (Robert Aramayo) with her dying breath. And while that could still turn out to be true, we'll have to wait for season 7 (at least) to find out if that's true.
Of course, regardless of Jon Snow's real name, we know for sure that the family dynamics on Game of Thrones are now very different. Instead of being the son of Ned and Catelyn Stark, half-brother to the remaining Stark kids, and a "bastard" in a world where bloodlines mean everything, he's actually the cousin of Sansa (Sophie Turner) and Arya (Maisie Williams), the nephew of Daenerys Targaryen (Emilia Clarke), and the last living grandson of the "Mad King" Aerys II Targaryen. That means Jon (or Jaehaerys) has a real claim to the Iron Throne, however, as the trailer assures us, there are currently a lot of people vying for that position.
We'll certainly find out more when the seventh season of Game of Thrones premieres July 16. While we wait, find out everything we know about the season so far.