The Character Everyone Forgets Robert John Burke Played On Blue Bloods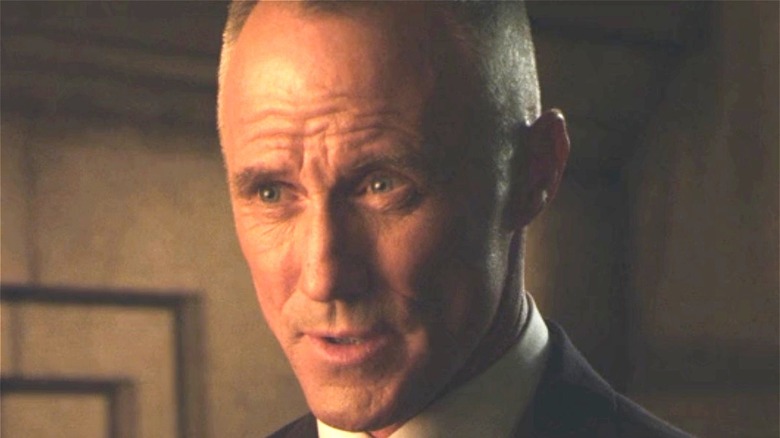 CBS
With an acting career that spans four decades, it's no wonder Robert John Burke continues to pop up across countless movies and television series to this day, though it is worth mentioning that the majority of his roles always seem to see him playing the same type of character.
No matter the project, Burke is almost always cast as some kind of authority figure. Military officers, detectives, FBI agents — he's played them all. His penchant for playing stern men in law enforcement has led Burke to guest star on shows like "CSI: Miami," "Law & Order," "The Sopranos," and once, he was even cast as the classic crimefighter RoboCop in the franchise's third movie in 1993.
Hollywood appears to have Burke typecast as some kind of law enforcement official, so of course, his small appearance in CBS' hit drama "Blue Bloods" isn't that shocking. What may be surprising, though, is that his appearance seems to have flown over most viewers' heads, due in no small part to just how minor his part was.
Burke is wasted as Jyle Hogan in Blue Bloods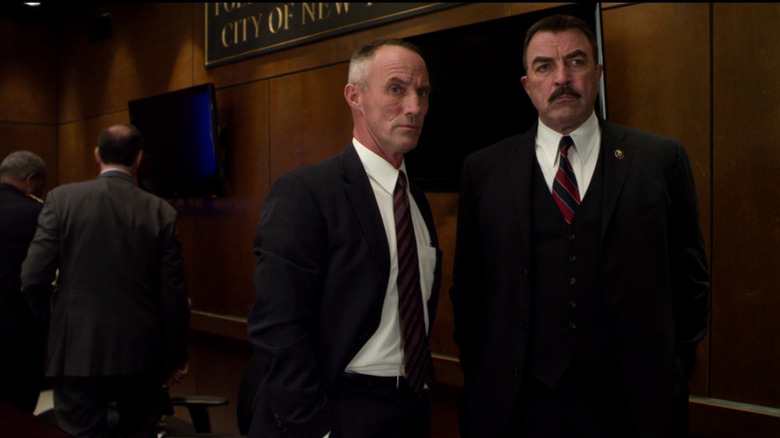 CBS
Burke played Jyle Hogan in Season 1 of "Blue Bloods," and only appeared in three episodes. Hogan was an NYPD chief who frequently had dealings with Frank Reagan (Tom Selleck), though we rarely see him outside of board meetings. Being a perpetual guest actor, the three-episode stint Burke had on "Blue Bloods" is nothing he hadn't seen before – but for an actor like him to be relegated to more of a background character is arguably an injustice to his talent.
Even outside the notable authority figure roles he's been playing for 40+ years, Burke has proven his range in his beloved performances on shows like "Gossip Girl" and "Rescue Me," wherein he plays a real estate mogul and a priest, respectively. And yet, for his short time in "Blue Bloods," he has almost no agency as a character and seems to only serve the purpose of delivering exposition for Frank and the rest of the Reagans to act upon.
It's a bizarre choice for an actor known mainly for his talent at portraying law enforcement officials, as even in his small amount of screen time, he seems to be less of a guest star and more of a featured extra. Perhaps that's why so many fans may have missed his appearance in that 1st season of "Blue Bloods."