Mega Man Live-Action Film May Be Closer Than You Think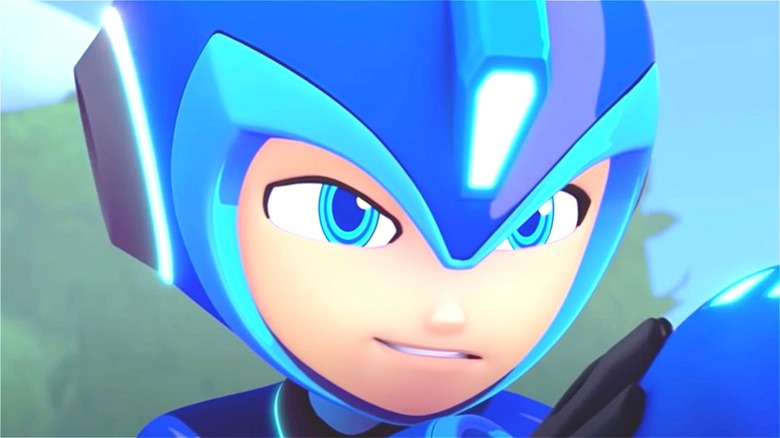 Cartoon Network/Youtube
The classic Capcom video game "Mega Man" could soon be getting the Netflix treatment.
IGN is reporting that their sources have claimed that a live-action adaptation of the classic video game is in the "very early" stages of development. Furthermore, it appears that production company Supermarché may be teaming up with Netflix to make it all happen. 
While nothing has been officially confirmed, this latest development will no doubt thrill fans of the Blue Bomber who have been waiting for him to join the likes of Sonic the Hedgehog and Pikachu in getting his own movie adaptation. The "Mega Man" franchise has been one of the most iconic and successful titles in video game history. Debuting in 1987 on the NES, the original "Mega Man" featured a robot named Rock who is tasked with defending Earth from other robotic entities and threats. 
The game spawned countless sequels, spin-offs, guest appearances in other video games, comic books, and several animated TV series adaptations. And now fans may soon be able to add "live-action movie" to that list.
The Mega Man adaptation may have been revealed during a website update
As noted by IGN, the "Bio" section of the website for production company Supermarché was recently updated, and within that update was a reference to the "Mega Man" movie. The section in question reads, "Features in the works include an adaptation of Capcom's Mega Man for Chernin Entertainment and Netflix ..." If IGN's sources are accurate, it looks like the "Mega Man" movie is close to moving out of the dreams of fans and onto the venerated streaming service. 
The "Mega Man" movie has had a troubled history thus far. Originally in development at 20th Century Fox from directors Henry Joost and Ariel Schulman, the film was scrapped when the studio was bought by Disney, according to a 2019 report by The Gamer. But in 2020, Mattson Tomlin revealed that he had been brought on as the screenwriter for the project. Speaking to Polygon, he said of the script, "It'll be universal and primal and emotional and everybody can kind of relate to. So I'm really excited about that script."
Time will tell when — or if — Netflix's "Mega Man" comes to fruition, but it certainly seems like fans of the franchise have reason to hope.