Are NCIS's Mark Harmon And Rocky Carroll Friends In Real Life?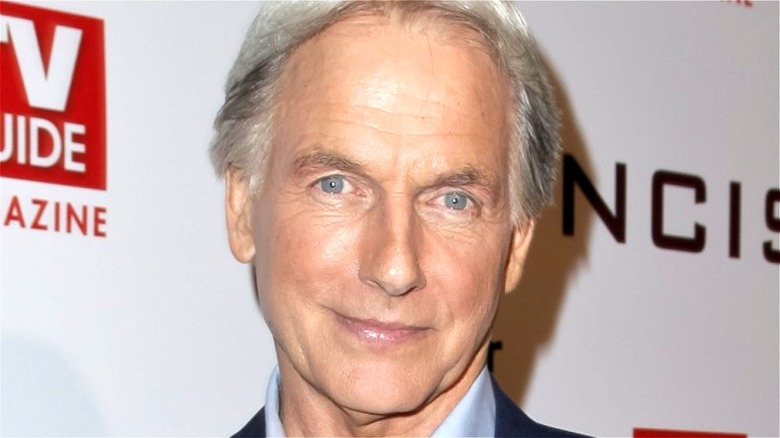 Tibrina Hobson/Getty
It's one thing for two actors to pretend they like each other for a TV show. It's another thing entirely for them actually to get along in real life. 
Undoubtedly, there are scores of fans who want to know if actors are friends in real life, and there's some good news to be had for viewers of "NCIS." The long-running procedural has been going strong since 2003 with stalwart Mark Harmon being there for most of the runtime. He acted in the series from the very beginning but left in Season 19 to take a much-deserved break from the series. There's always the possibility Harmon could return to the role that made him a household name, but for now, the team is left to pick up the pieces in his wake. 
Leroy Gibbs' departure may have been tough on his teammates, but there's a high likelihood Harmon's leaving was tough on his many coworkers, especially Rocky Carroll, who plays NCIS director Leon Vance on the series. The two often worked together in front of the cameras, but as Carroll recently revealed in an interview with CBS Los Angeles, the two maintained a strong friendship behind the scenes, too. In fact, if it wasn't for that friendship, there's a chance Carroll would've never landed the "NCIS" gig in the first place. 
Rocky Carroll and Mark Harmon's friendship goes back to the 1990s
It's good to have friends in high places, as Rocky Carroll learned first-hand when he went in to audition for "NCIS." He was a prominent actor by the time the opportunity came around before his entrance in the show's fifth season, but his hiring was far from a sure thing. It's also possible he wouldn't have gotten the part if it wasn't for him being on good terms with Mark Harmon.
As he related to CBS Los Angeles, "Mark Harmon and I actually met on 'Chicago Hope' back in the '90s. We were both members of the cast of 'Chicago Hope' for three seasons. The next time I saw him was during the end of season five of 'NCIS.' My audition had less to do with me auditioning and more to do with Mark Harmon saying 'I know this guy, I like him, you should hire him.'" If you know anyone who's tried to make it big in Hollywood, you've undoubtedly heard the phrase, "It's less about what you know and more about who you know." For Carroll, knowing the right guy has resulted in arguably the most lucrative job of his entire career, going on strong on "NCIS" over a decade later. 
But the assistance didn't end there. Carroll went on to describe how knowing Harmon prior to getting cast aided his performance on the series, too: "Over time [Leon] becomes a part of the team, even though he is the head of the organization ... Having had a relationship with Mark Harmon prior to that was a huge help as well. We just have fun going back and forth." It's good to have friends in the right places.