The Surprising Roles Denzel Washington Regrets Turning Down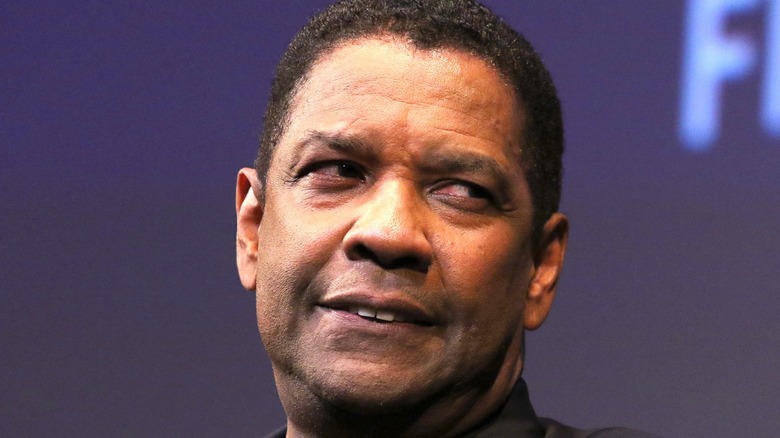 Jim Spellman/Getty
Denzel Washington has had a career in Hollywood and on the stage that any actor in the world would love to have. The list of his iconic performances is too long to reproduce here, but his filmography includes gems like "Malcolm X," "Training Day," and "American Gangster," in which he played roles that other movie stars are surely jealous of. But even Washington is haunted by a couple of roles that he, for whatever reason, turned down at the time.
There's no telling how many projects Washington has turned down over the course of his career, and how many of those turned out to be great films. But we do know that two movies, in particular, are sources of remorse for him, since he cited both of them together in an interview when asked about roles he regretted turning down. And they're both big ones, even without Washington's presence in them. It just goes to show: anyone can have regrets, even film stars with near-perfect careers. 
Washington wishes he starred in Se7en and Michael Clayton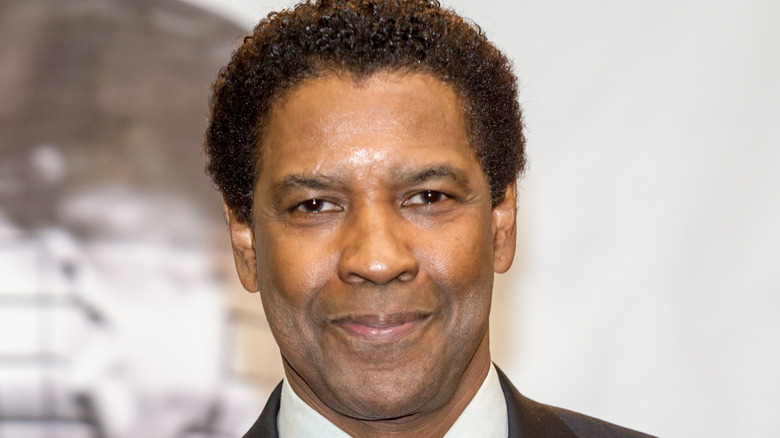 Jamie Lamor Thompson/Shutterstock
In a 2012 interview with GQ, Washington was asked if there were any roles he regretted turning down. And he answers in a very straightforward manner: "'Se7en' and 'Michael Clayton.'" Washington doesn't go into a lot of detail about his would-be involvement in David Fincher's breakthrough thriller "Se7en," but presumably, he would have been offered the role that eventually went to Brad Pitt. Pitt's performance in the film is a great one, but it's hard not to feel a twinge of regret at the prospect of the meal Washington could have made of the infamous "what's in the box" scene in the film. 
However, he does elaborate a bit on his reasons for not taking the titular role in "Michael Clayton," which ended up going to George Clooney.
"With 'Clayton,' it was the best material I had read in a long time, but I was nervous about a first-time director, and I was wrong. It happens."
Washington is referring to Tony Gilroy, who made his directorial debut with "Michael Clayton," earning him a Best Director nomination at the Oscars. The film itself got six more nominations, including one for Best Actor for Clooney. 
Now, fans can only imagine what these films would have been like with Washington involved.