The Character Whose Face We Never Get To See In A Single Cheers Episode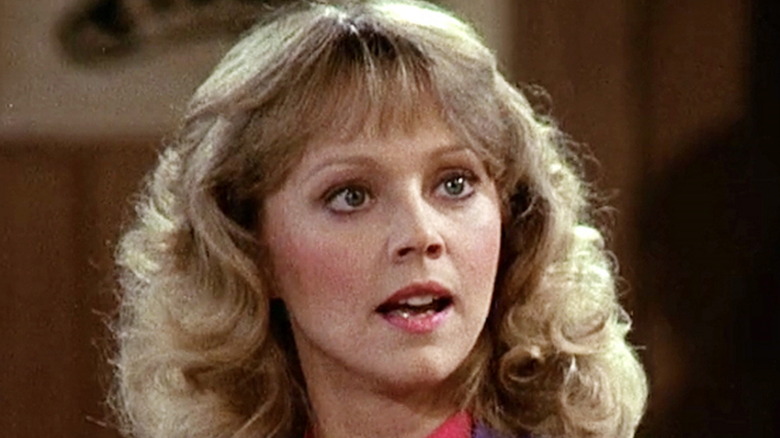 NBC
"Cheers" is one of the most popular sitcoms in television history. Over 11 seasons, the show — which follows a group of Boston, Massachusetts locals who all congregate at the same bar, to unwind from the stresses of every day life and find a sense of community — earned a record 117 Primetime Emmy Award nominations, and was nominated for Outstanding Comedy Series every single year it was on air (via IMDb). 
However, even putting these numerous honors aside, if there's one quality that fans remember the most about "Cheers," it's the great characters — and the actors who portrayed them. The series marked career-starting roles for actors like Ted Danson and Woody Harrelson, and among the multiple "Cheers" spin-offs that were spawned, it was one centered around Kelsey Grammer's Dr. Frasier Crane that proved most successful. That said, one of the more frequently talked about characters in the show never actually showed her face to the audience, even though she had been referenced in numerous episodes beforehand.
The audience never sees Norm's wife Vera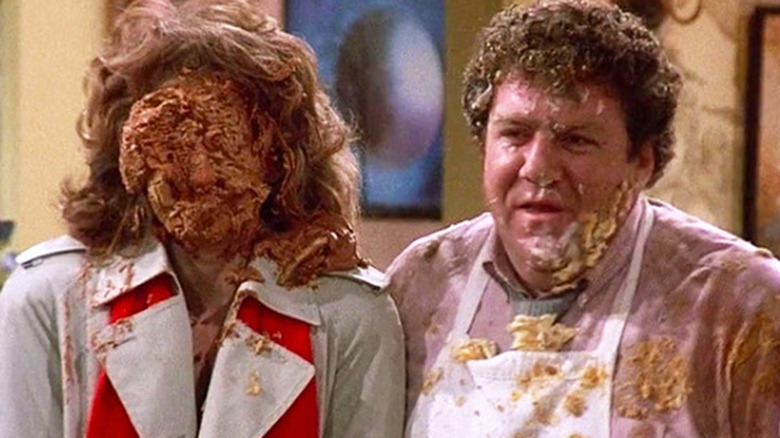 NBC
Over the course of the 11-season run of "Cheers," the audience never once gets to see Norm Peterson's (George Wendt) wife Vera, even though he brings her up quite a bit. Norm liked to say that he constantly spent time at the bar in order to get away from his wife, but these types of jokes were always followed up with fond proclamations of love. While her voice (lent by George Wendt's real-life wife Bernadette Birkett) can be heard off-screen in numerous episodes, the elusive Vera is never shown on screen ... with one (sort of) exception.
As explained by Me TV, there was one time that audiences came close to seeing her, and it happened in the episode "Thanksgiving Orphans." Here, she arrives as a dinner guest alongside her husband Norm — but unfortunately for all curious viewers, a food fight breaks out and Diane (Shelley Long) flings a pie in their direction. The scene cuts to Norm and Vera, whose face is completely concealed by the pie. However, even though Birkett once again voiced the hidden character in this scene, she wasn't the performer who stood with pie on her face — that was, instead, Rebecca Soladay, according to her IMDb. 
A similar recurring joke is made the show's spin-off, "Frasier," where Niles Crane's (David Hyde Pierce) wife Maris is also never seen.