The Beloved Character Fans Hope Returns To American Horror Story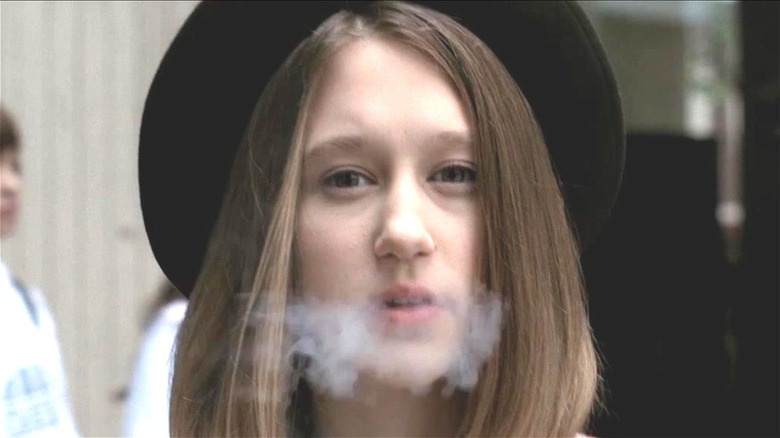 FX
The characters of "American Horror Story" have always had distinctive, for better or for worse. This comes with the territory with Ryan Murphy vehicles. "Nip/Tuck" had unsympathetic characters that committed atrocities (via Washington Post). Lead character Rachel (Lea Michele) from "Glee" was decidedly a villain (via Buzzfeed). Murphy delves into the psyche of human emotion deeper than ever before on "American Horror Story," and sometimes it is hard to look at the darkness that lurks there.
Murphy has brought beloved actors back, again and again, to star in the horror anthology series, especially series mainstays Evan Peters and Sarah Paulson. Both actors have appeared in all but one season, "1984," which is unfortunate as many "American Horror" Story fans think 1984 is the best season. No one is likely to disagree that Peters and Paulson and the characters they portray are fan favorites, but there are some oft-forgotten characters that do not get the respect that they deserve. Some fans desperately wish that one character from Season 1 would return in some form.
Connie Britton has only returned to AHS once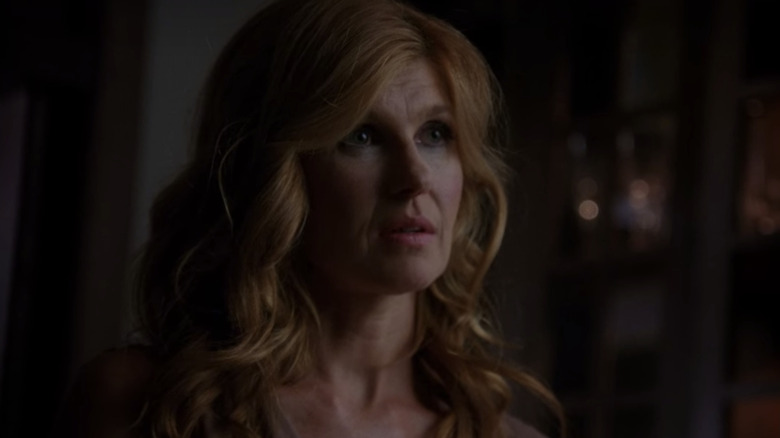 FX/Netflix
Fans agree that characters are the strongest aspect of "American Horror Story," and one of the first characters to grab the hearts of AHS viewers was Vivien Harmon in Season 1 "Murder House," played by Connie Britton. Portraying the anxious mother desperate to get out of a haunted house, fans found Britton's performance relatable. Vivien was one of the only characters desperate to get out of the house, and she had to deal with the added pressures of a lying husband while trying to bring a pregnancy to full term. There was no lack of trauma for this character in addition to ghosts trying to kill her. Fans took to the show's Reddit page to voice their love for the realism she brought to the role.
"I honestly felt like she helped make it more real [because] the thing is that she was just a regular, average person," posted u/Scratchy_The_Toon on the show's subreddit. "Season 1 had your average person as most of the mains and I feel like it made it scarier." Britton, who is known for starring in beloved shows such as "Nashville," "Friday Night Lights," and most recently "The White Lotus," was lauded for her acting ability on Reddit. "She's a very talented actress, and I love her! It'd be great to see her return in the future," posted u/murray1617. 
Britton briefly reprised the role in an episode of Season 8, "Apocalpyse," so a return is always a possibility. With "American Horror Story" showing no signs of slowing down any time soon, fans can only hope that Britton will return to the "AHS" universe.