The Character Everyone Forgets Drake Bell Played In Home Improvement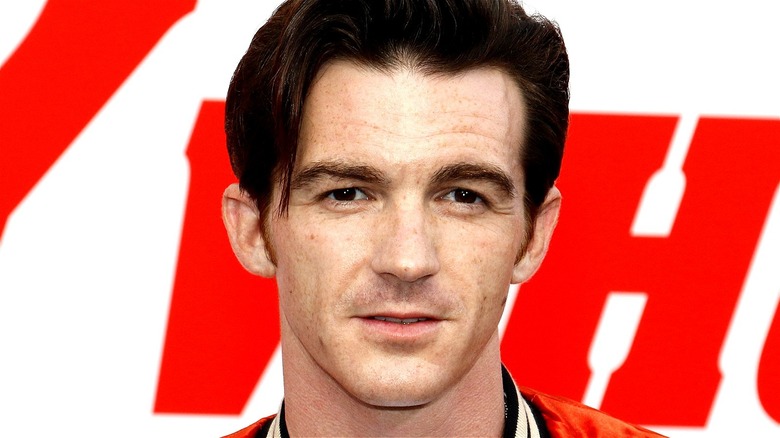 Tinseltown/Shutterstock
Nowadays, it might be hard to think about actor and musician Drake Bell without remembering his recent sexual assault scandal, in which Bell pled guilty to child endangerment for his behavior with a teenage girl (via USA Today). Before that, however, Bell almost assuredly gained the bulk of his notoriety for being one half of "Drake & Josh," the popular Nickelodeon sitcom about two inseparable stepbrothers.
Though the duo had previously made their name as regulars on "The Amanda Show," their time on "Drake & Josh" (which ran from 2004 to 2007) truly cemented their place in the minds of 2000s kids everywhere. Today, the legacy of the series survives through memes in a similar manner to other Nickelodeon sitcoms like "Big Time Rush" and "Victorious."
While "Drake & Josh" stands as Bell's most popular series to date, you'd be surprised by how many other famous shows he has popped up in over the years. He's played everything from the live-action Timmy Turner in "The Fairly OddParents" movie, to the voice of Peter Parker in a number of Marvel cartoons, including "Ultimate Spider-Man." However, there is one character that everyone forgets Bell played in the 1990s Tim Allen-led sitcom, "Home Improvement."
Little Pete is too adorable for even Tim the Toolman
Here's a fun fact: Drake Bell's appearance on "Home Improvement" is also his first ever credit listed on IMDb. At the time of filming the 1994 episode, entitled "Swing Time" (Season 3, Episode 22), Bell was only eight years old. In the series, he plays Little Pete, the son of a fellow tradesman who Tim invites on his show. As part of the episode's main plot, Tim donates his family's swing set to Little Pete to make room for a hot tub, which he buys for his wife on Mother's Day. Things seem to be going smoothly until Tim figures out that Jill (Patricia Richardson) doesn't actually want a hot tub, but an herb garden. On top of that, she's disappointed that Tim wants to give away the swing set he built for their three sons.
Thus, Tim has to undertake the uncomfortable task of telling an eight year old that he's taking back his new swing set. Unfortunately, Bell's Little Pete is a master of cuteness. Because of Pete's adorable demeanor, Tim promises to build him a bigger, better swing set to replace it, complete with a teeter-totter, a sandbox, and a treehouse. Thankfully, it's all worth it when Jill sees Tim convert the old swing set into a swinging porch bench underneath a new gazebo. Lining the gazebo are flower boxes containing fresh herbs. Even so, Tim is somewhat frustrated that Pete now has him "building an amusement park" in the child's yard.