The Fan-Favorite Role Andrew Lincoln Regrets Taking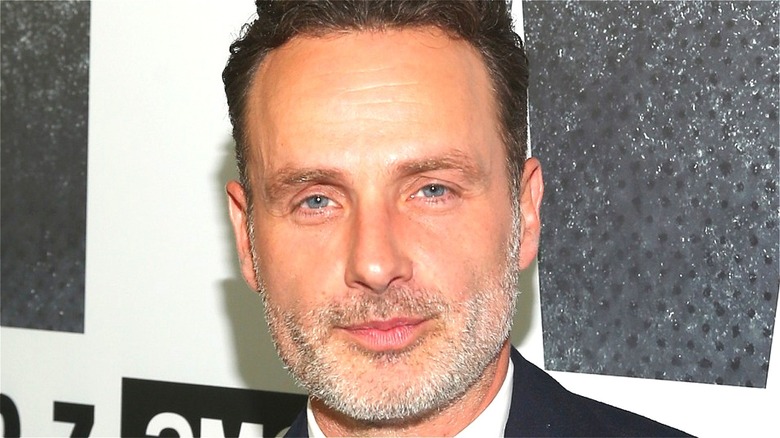 Jesse Grant/Getty
When Andrew Lincoln stepped away from "The Walking Dead" back in 2018, it marked the end of an era for the series. During his time on the show, Lincoln's performance as Rick Grimes is as integral to the AMC show as the walkers themselves. Fans follow Rick for years through Seasons 1 to 9 as he loses family, friends, and at times even his own sanity in his epic journey across the zombie-infested United States.
However, before he was ever fighting to survive amidst the zombie apocalypse, most viewers knew Lincoln from his memorable performance in the 2003 Christmas rom-com "Love Actually." The film features a star-studded ensemble cast and follows multiple separate stories about love during the holidays, with many of these storylines interconnecting and overlapping as the movie progresses.
Lincoln is actually the focal point of what is perhaps the most iconic scene in the entire movie, which is ironic, considering Lincoln's own admission that his character is more than a little problematic. Here's why Lincoln dislikes his "Love Actually" role.
Mark's "Actually" just a stalker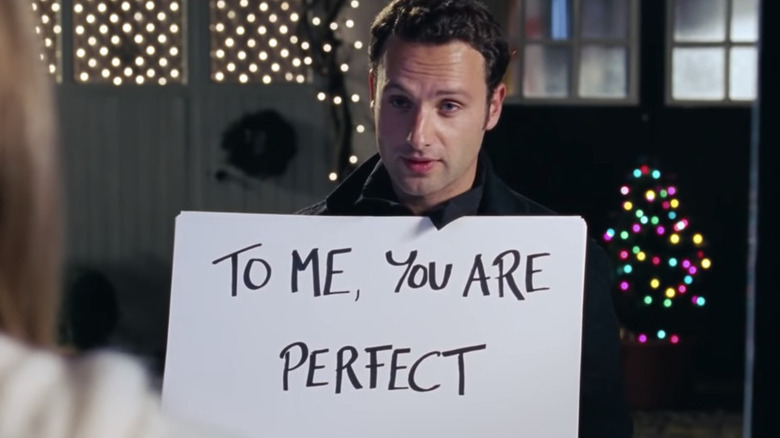 Universal Pictures
In "Love Actually," Andrew Lincoln plays Mark: a photographer who appears early on in the movie to help videotape his best friend's wedding. It is later revealed that he really only videotapes the bride, Juliet (Keira Knightley), whom he is madly in love with. The film presents this creepy obsession with Juliet in a light, sentimental tone, but as the movie goes on, it becomes clear that Mark is nothing more than a stalker.
As if the fact that he takes extensive video footage of her behind his best friend's back isn't bad enough, on Christmas Eve, Mark shows up at Juliet's front door to profess his love for her once more — speaking through cue cards so as not to alarm his best friend upstairs. The scene is so iconic that it has been parodied and reproduced dozens of times since the film was first released. But despite so many people seeing his character as sweet and charming, Lincoln revealed in a 2016 interview with The Wrap that he doesn't agree with how Mark has become so romanticized.
"He is a stalker," Lincoln said with a laugh. "That was my question to [director] Richard Curtis, 'Do you not think we're sort of borderline stalker territory here?' And he said, "No, no. Not with you playing it, darling.'" While his role in "Love Actually" was great for his career, it's clear that Lincoln disagrees with how fans interpret his creepy character of Mark, and he likely wishes that he weren't so fondly remembered for the role.