Is The LEGO Movie 3 Ever Coming?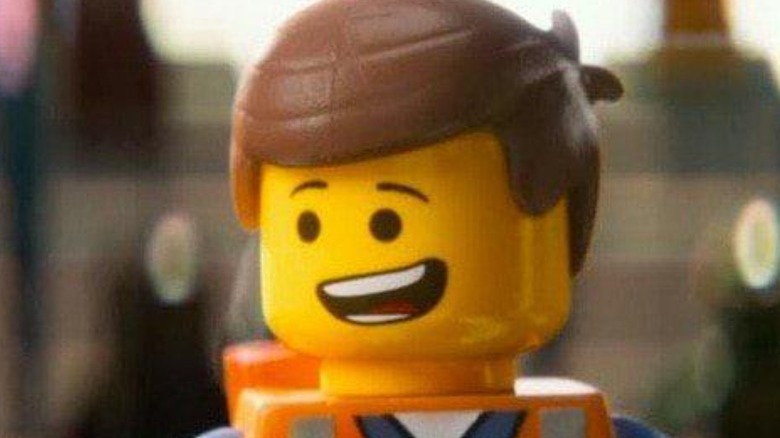 Warner Bros. Pictures
It's hard to imagine a time when LEGO hasn't ruled the toy roost. For decades, the line of interlocking plastic bricks has occupied a special place in toy aisles across the globe, going on to become especially big hits around the holidays as well as on birthdays. Aside from its own themes, the brand has found massive success by producing sets based on such big-screen franchises as "Star Wars" and "Pirates of the Caribbean," among numerous others, but LEGO and Warner Bros. Pictures took a vastly different approach to this brand synergy in 2014 — producing a movie based on LEGO.
"The LEGO Movie" arrived that February and immediately took its place as an animated classic. With a goofy yet heartfelt story and a cast including names like Chris Pratt, Morgan Freeman, Elizabeth Banks, and more, Phil Lord and Christopher Miller's blocky comedy killed it at the box office as well as with critics. Of course, in Hollywood, that can only mean one thing: a sequel. Come 2019, "The LEGO Movie 2: The Second Part" premiered on the big screen and delivered just as much fun and excitement as its predecessor, thus proving this burgeoning franchise had a lot more to offer.
So, what's the status of "The LEGO Movie 3" as 2021 comes to a close? Here's what we know so far.
The LEGO Movie 3 has yet to be confirmed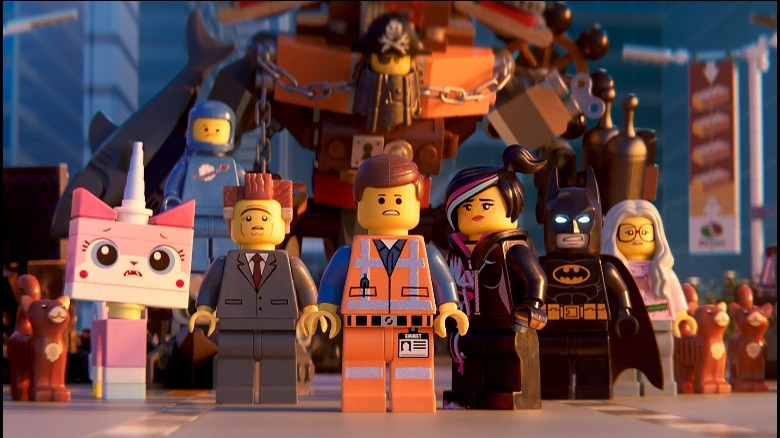 Warner Bros. Pictures
At the time of this writing, there's currently no official announcement floating around the internet regarding a third "LEGO Movie." That's not to say that it can't happen, bearing in mind the runaway success of the first two, but there aren't any immediate plans to speak on. At the same time, just because we won't see Emmet Brickowski (Pratt) and the gang back at the movies any time soon doesn't mean that LEGO's love affair with the silver screen is over. For those unaware, these two films are only one facet of LEGO's cinematic offerings.
As the wait dragged on for "The LEGO Movie 2," two LEGO-themed flicks were released. First came "The LEGO Batman Movie," starring Will Arnett as the Caped Crusader after he took on the role in 2014's "The LEGO Movie." It too turned out to be a moneymaker and a critical favorite, though the same couldn't quite be said for the production that came after it: "The LEGO Ninjago Movie." Taking inspiration from the beloved LEGO subtheme and the animated series "Ninjago: Masters of Spinjitzu," the September 2017 film did decent monetarily but struggled to impress critics.
Sadly, sequels to these projects have either been outright canceled or never came to fruition, to begin with — a similar fate befalling the "Cannonball Run"-inspired "Billion Brick Race," which fell to pieces in 2021. We can only hope that if "The LEGO Movie 3" is on its way that it manages to make it out of development hell unscathed, and if it isn't, that LEGO has another story concept up its sleeve.