You'll Only See Henry Cavill Continue As The Witcher Under This One Condition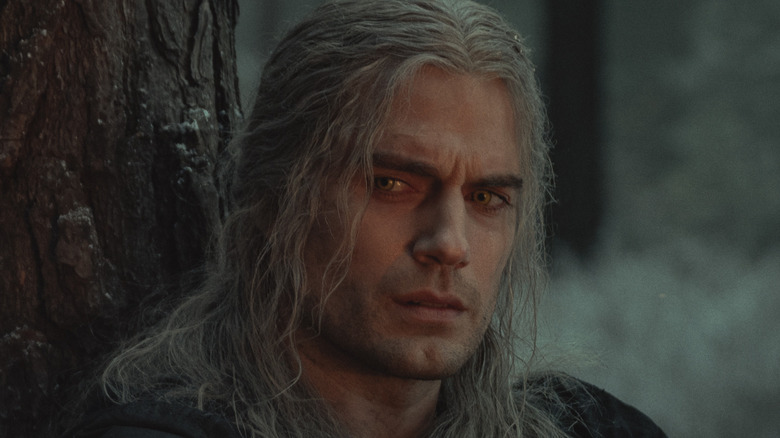 Netflix
"The Witcher" has been one of Netflix's most popular series in recent years. Having previously found a fanbase as a book series and video game franchise, the live-action series is adapted from the novels penned by Polish author Andrzej Sapkowski.
The show's first season focuses on the exploits of three characters across different points in time. There's Geralt of Rivia (Henry Cavill), a monster hunter boosted by magic; Ciri (Freya Allan), a princess with magic powers of her own; and Yennefer (Anya Chalotra), a powerful sorceress. As the season progresses, each character discovers how their fates are entwined with one another.
Cavill's casting made fans of the book series curious, as the actor previously played the role of Clark Kent (aka Superman) in "Man of Steel," "Batman v Superman: Dawn of Justice," and "Justice League" and also appeared in spy films such as "The Man from U.N.C.L.E" and "Mission: Impossible – Fallout." Of course, the source material for those franchises is decidedly different from that of "The Witcher." However, it didn't take long for audiences to realize that Cavill was the perfect choice for the role. Fans of the books and video games quickly warmed up to the performer, and he has been an integral part of the series since the very first episode. 
In a recent interview with The Hollywood Reporter, Cavil explained that he is only willing to continue the role if a very specific condition of his is met.
Cavill wants to ensure The Witcher respects the source material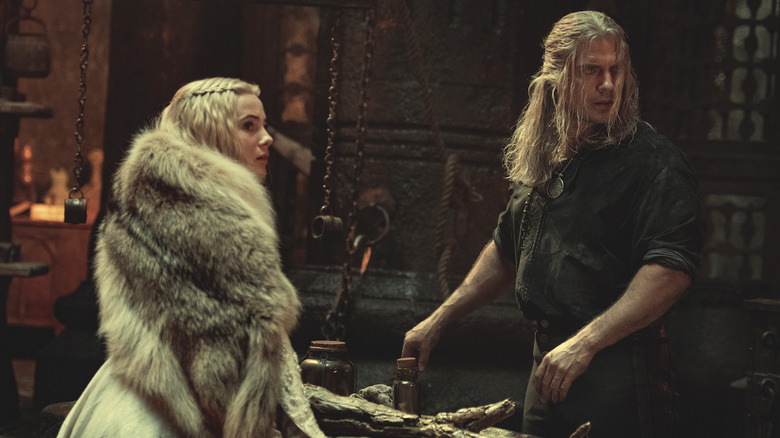 Jay Maidment/Netflix
In an in-depth profile interview with The Hollywood Reporter, "The Witcher" star Henry Cavill reiterated his commitment to the series, proving that his ardent interest had not waned with two seasons already in the books and a third on the way. He also affirmed he would be happy to have the show go on for a whole seven seasons, in keeping with current showrunner Lauren Hissrich's plan.
Cavill did add, however, that there was only one caveat with his participation in "The Witcher" franchise. He explained to The Hollywood Reporter that "as long as we can keep telling great stories which honor [author Andrzej] Sapkowski's work," then, as his statement implies, he will remain involved with the show.
By all accounts, the cast and crew are also happy to keep working with Cavill. In the same interview, Hissrich spoke about how the actor will talk to every crew member on set to start the day, asking them how their day is going. "It's to the point where sometimes our ADs are like, 'OK, we have a huge crew, you can't ask everyone,'" she added.
Hissrich also spoke to Cavill's work ethic, praising the "Man of Steel" actor for his commitment and routine preparedness. "He knows he is No. 1 on the call sheet, and there's a great responsibility that comes with that," Hissrich said. "A lot of times that person can make the show a hurricane that revolves around them. Henry works hard to make that not so. He's on time. He always knows his lines. He always knows his choreography and certainly always knows his action."
It certainly sounds like Cavill is dedicated to the role, which is why it's no surprise that Cavill's love for "The Witcher" predates his role on the Netflix series.
Cavill was a fan of The Witcher long before he became Geralt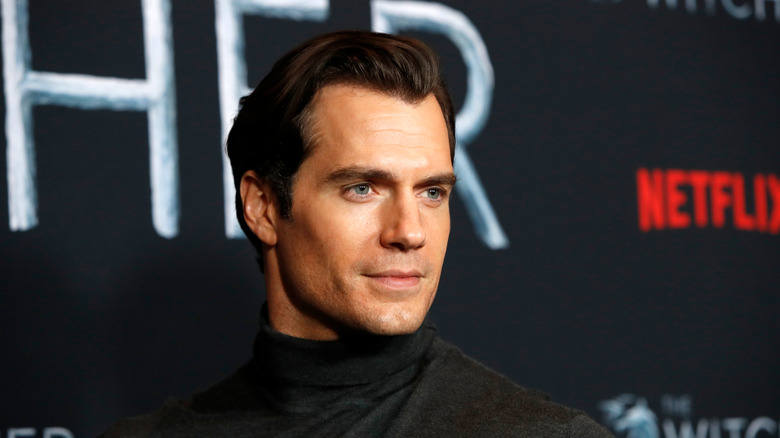 Kathy Hutchins/Shutterstock
Cavill, an avid gamer, has spoken previously about how "The Witcher" video games from CD Projekt Red were his first introduction to the series as a whole and how hard he campaigned to be cast in the role of Geralt of Rivia.
"I pursued, pursued, pursued," Cavill told The Hollywood Reporter. According to Cavill, when he pushed the point, he was asked to audition for the role. While auditions are a routine part of many actors' lives, it's also something that isn't regularly required for an actor of his caliber and experience. Despite Cavill's agent assuring him that he didn't have to do it, he insisted on complying with the request. 
According to The Hollywood Reporter, when Cavill's agent expressed further skepticism at whether he would actually go through with it, he had only one response: "Of course. It's 'The Witcher.'" 
Cavill's enthusiasm for the job has only grown since his successful audition. After the first season of the television series proved to be an enormous success, Cavill began pushing for more dialogue in the second season, aiming to better capture the inner monologue of the character on full display in the book series. 
Season 2 of "The Witcher" was released on December 17 and is available to all Netflix subscribers.