The Character Everyone Forgets Bobby Cannavale Played On Blue Bloods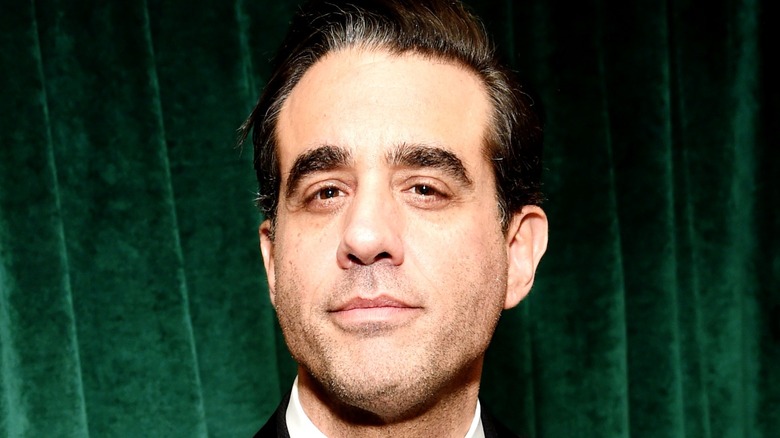 Michael Kovac/Getty Images
One of the most interesting things about the filmography of Bobby Cannavale is how he displays incredible range across all of his performances, but is almost exclusively known for the roles in which he is typecast as a stereotypical Italian American.
Most well known as a guest star across various television series, Cannavale won an Emmy for his performance as police chief Vincent D'Angelo on "Will and Grace," and received a second for playing the psychopathic Sicilian gangster Gyp Rosetti on "Boardwalk Empire," that time in the drama category (via IMDb). He also has two more Emmy nominations for his guest role on "Nurse Jackie," and received a Tony Award nomination for his leading role in the Broadway play "The Motherf***er with the Hat," where he starred alongside Chris Rock (via Broadway World).
Suffice to say, he's appeared in dozens of shows and films over the years and almost always knocks it out of the park –- which is why it's so surprising the small role he had on "Blue Bloods" managed to fly under the radar for many fans.
Cannavale played District Attorney Charles Rossellini in Season 1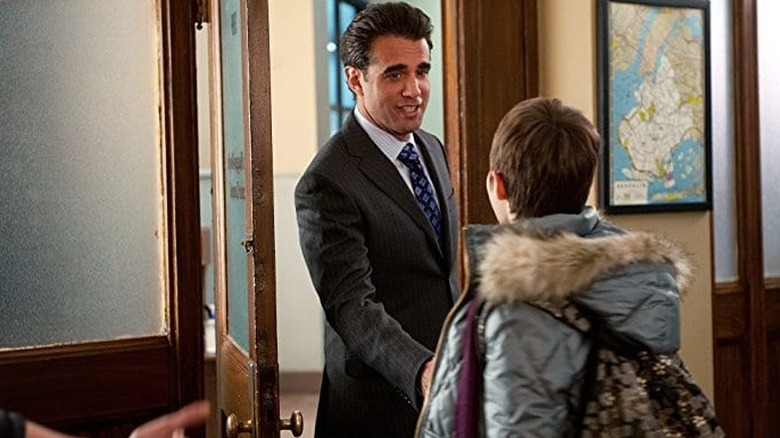 CBS
Bobby Cannavale appeared in just three episodes of "Blue Bloods," playing (you guessed it) yet another Italian American New Yorker, this time by the name of Charles Rossellini. Rossellini is the district attorney of New York County in the 1st season and the supervisor of Erin Reagan (Bridget Moynahan). He even becomes a sort of love interest to Erin, and the two share a memorable kiss before calling off the affair, as Rossellini had aspirations to become mayor of New York.
He did actually end up running for mayor but lost in 2011. His character disappeared from the series entirely after that, but it's interesting to consider how important he might have become to the story, had the showrunners decided he and Erin ought to continue their relationship. As it stands, the show has all but forgotten about Rossellini, but such is the life of a guest actor — even the most critically acclaimed are still only with you for a short while.