The Major Prop Chris Pratt Took From The Set Of Guardians Of The Galaxy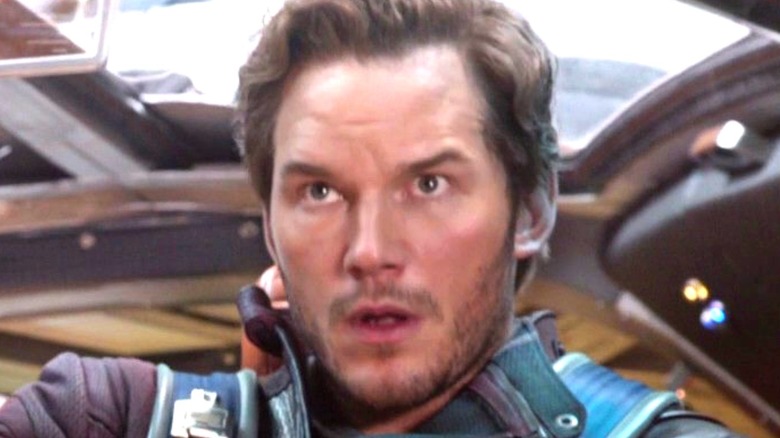 Marvel Studios/Disney
Having caught his break on television courtesy of shows such as "Everwood" and "Parks and Recreation," actor Chris Pratt has since gone on to become a bona fide blockbuster movie star. The Minnesota-born actor is arguably best known for playing Peter Quill, aka Star-Lord in "Guardians of the Galaxy" and other Marvel Cinematic Universe releases. However, his impressive oeuvre also boasts the "Jurassic World" franchise, "The Lego Movie," and soon, both a "Super Mario Bros." animated movie and a "Garfield" animated movie.
Pratt has undoubtedly made the big bucks as a result of his success, meaning that he can probably purchase any item his heart desires. Despite his level of fame, he hasn't stopped bending the rules on movie sets from time to time. Much like Star-Lord in "Guardians of the Galaxy," the MCU actor has indulged in some good light thievery in the past. He hasn't pinched anything quite as extravagant as the Orb of Morag yet, but he has acquired some Marvel props. But, before you go judging him as a no-good outlaw, you should know that Pratt had noble intentions.
Chris Pratt stole Star-Lord's famous jacket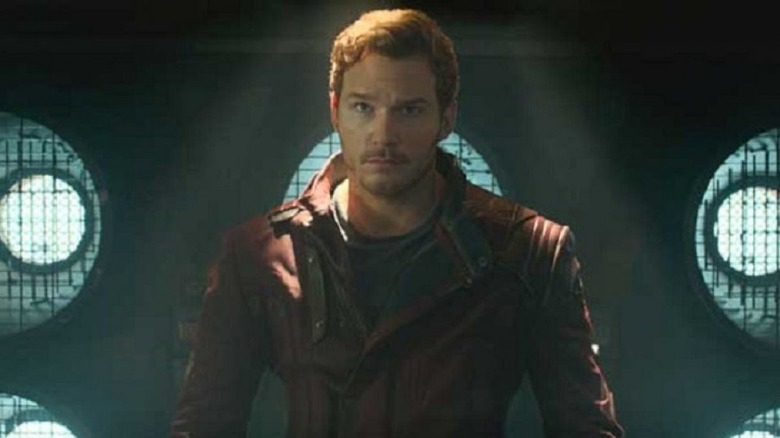 Marvel Studios/Disney
"Guardians of the Galaxy" is a pop culture phenomenon these days. Once upon a time, however, the movie was a risky bet for Marvel. Until the MCU came along, the Guardians were obscure characters in terms of mainstream exposure. However, Chris Pratt stole props from the set just in case the movie became a hit that resonated with viewers on a global scale.
While speaking to Panzer TV in 2014 (via Pajiba), the actor revealed that he took Star-Lord's jacket with the intention of appearing as the character in children's hospitals. "I stole the jacket and some of the wardrobe so that, if this movie comes out and does what everyone hopes it can, I can follow the example of someone — say, like, a Russell Wilson — and go visit kids," he shared with the outlet.
He added that he wanted the movie to have "meaning" beyond the glitz and glamor of a tentpole Marvel blockbuster. He noted that it would be delightful if his son, Jack, were able to see the movie and went on to say, "maybe I can go affect some kids in a positive way, be a good role model for them."
Pratt lived up to his promise, too, and proved he didn't steal the jacket solely so he could stick it in his closet. As GiantFreakinRobot points out, he visited a hospital shortly after the movie hit theaters.