Cary Elwes Confirms What We Suspected All Along About Marlon Brando's On-Set Behavior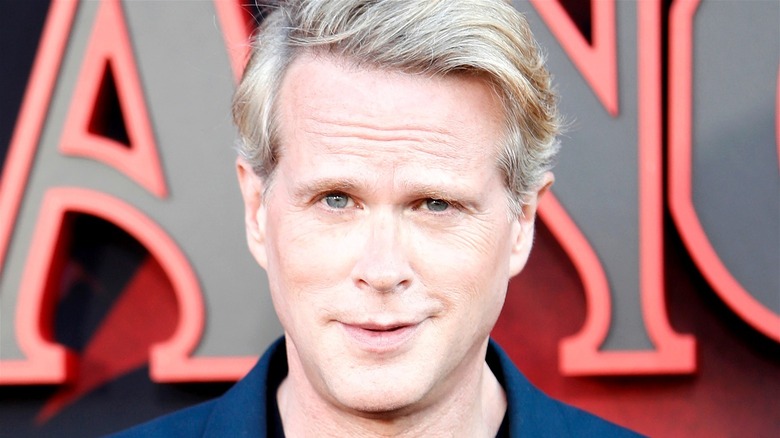 Kathy Hutchins Shutterstock
Of course, most actors don't spring to stardom out of the gate, as they begin their careers toiling on sets, either as bit players, background artists, or production assistants. The latter was the case for a then-unknown actor in the late 1970s named Cary Elwes, who finally broke into the mainstream in 1987 with his classic role as the male lead opposite another relative newcomer, Robin Wright, in the classic romantic comedy adventure "The Princess Bride."
One of Elwes' early jobs on the other side of the camera put him in the orbit of greatness as he worked as an assistant under director Richard Donner on 1978's "Superman." While the film starred Christopher Reeve in the titular role, there were several other established, if not iconic actors who made up the cast, including two-time Oscar winner Marlon Brando. But with such legendary status comes the demands of the people working with stars like Brando, who was known for doing things his way during his film productions.
Among the more notable instances, Brando famously read from cue cards to bring Don Vito Corleone to life in legendary filmmaker Francis Ford Coppola's "The Godfather" (via Time); and he reportedly failed to learn his lines or prepped for his role as Colonel Kurtz in Coppola's "Apocalypse Now" (via The Independent). Not surprisingly, Brando was also a bit difficult on the set of "Superman," where he played a pivotal supporting role as Kal-El's father, Jor-El.
However, Elwes, who was a young assistant to Donner on the film, figured out a resourceful way to get Brando to cooperate with the production.
Elwes says he tapped into Marlon Brando's sweet tooth to get him to the Superman set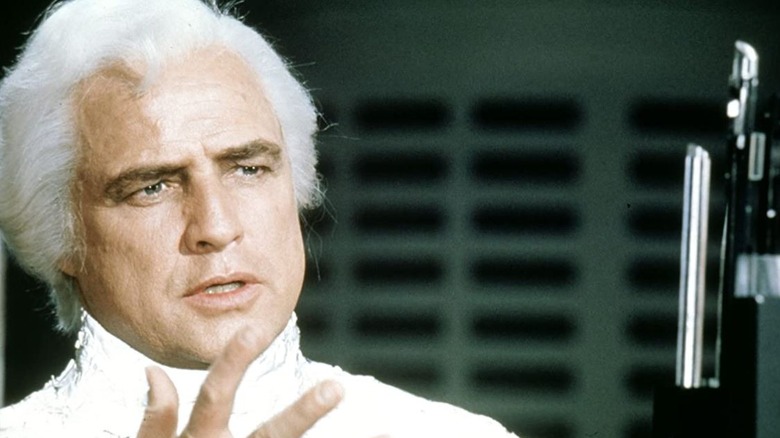 Warner Bros.
In an interview with the London Telegraph to promote his new streaming holiday movie "A Castle for Christmas," Elwes revealed as a then-16-year-old production assistant on "Superman," his "job was to get Marlon out of his trailer."
"Marlon had no incentive to be on time, because his agent had struck the most amazing deal for him. Every day that the picture went over, he got another million dollars," Elwes told the Telegraph. "So, he drove poor [Richard] Donner up the wall, because he just strolled in whenever he felt like it. Sometimes before lunch, sometimes ... not before lunch."
Elwes revealed that the trick he used to get Brando to the set of "Superman" — which was filmed at England's famed Shepperton Studios — had something to do with food, particularly that of the sweeter kind. "Once you fed Marlon, he was in a much better mood," Elwes recalled. "So, I tried to find delicacies that appealed to him, which were limited at Shepperton at the time. He mainly wanted desserts."
Also starring Brooke Shields, Elwes' "A Castle for Christmas" is streaming exclusively on Netflix.