Here's What Cary Elwes Really Thinks About A Princess Bride Remake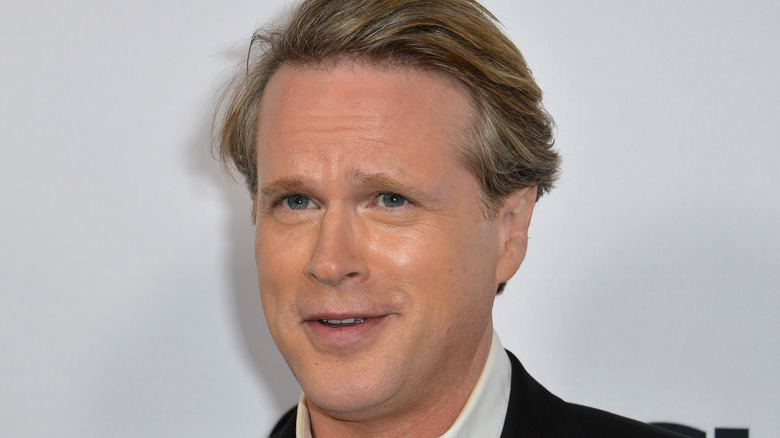 Featureflash Photo Agency/Shutterstock
With upcoming film and TV titles like "Scream," "Cheaper by the Dozen," and "How I Met Your Father," it's clear that we're living in an era of reboots, remakes, and sequels. From the long-awaited "Hocus Pocus 2" to "Legally Blonde 3," fans of beloved films and shows are getting the chance to revisit their favorite on-screen characters. 
While all of the aforementioned projects are confirmed, there is plenty of speculation online about the next film or show to undergo the remake treatment. Among those is "The Princess Bride," a cult classic directed by Rob Reiner. The 1987 fantasy-adventure film tells the adventurous tale of star-crossed lovers Westley (Cary Elwes) and Buttercup (Robin Wright). It's framed as a story told by a grandfather (Peter Falk) to his sick grandson (Fred Savage) and is full of standoffs against villains, Rodents of Unusual Size, and the overarching message that true love conquers all.
Still carrying a near-perfect score on Rotten Tomatoes, and boasting a loyal fanbase, "The Princess Bride" would seem to be a likely contender for a reboot, remake, sequel, or mini-series reimagining. Actor Cary Elwes recently revealed his feelings on a potential remake, though, and fans might be surprised by what he had to say.
Cary Elwes doesn't support a Princess Bride remake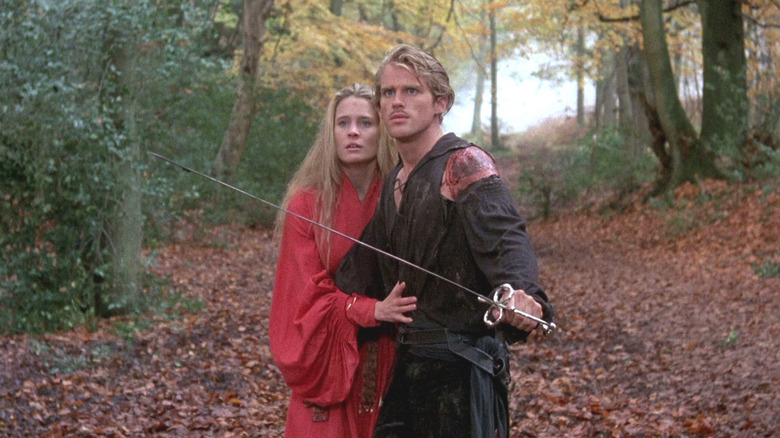 20th Century Studios
After gifting moviegoers with the romantic mantra "As you wish," Cary Elwes stepped away from the romance genre. However, he is returning with the upcoming Netflix rom-com "A Castle for Christmas." The actor spoke with The Hollywood Reporter about his holiday film and other new projects, and in the process reflected on past works like "Saw" and "Robin Hood: Men in Tights." The interviewer brought up a past tweet from Elwes regarding the possibility of a remake of "The Princess Bride" where he wrote, "There's a shortage of perfect movies in this world. It would be a pity to damage this one."
Elwes said he still feels that way about remakes, saying he gets why studios would want to reduce the promotional advertising costs by building on nostalgic, already-established entities. "So I understand the motivation," he said. "But my theory is, look, if the movie is popular and it's done well, and people love it, I think it's pretty much best left alone" (via THR).
"If a film has landed in the hearts of the public, then, to me, it is not a good idea to try and revisit it," he added. 
For now, fans of "The Princess Bride" will just have to rewatch the original movie if they're feeling sentimental.