The DC Movie You Didn't Know Keanu Reeves Turned Down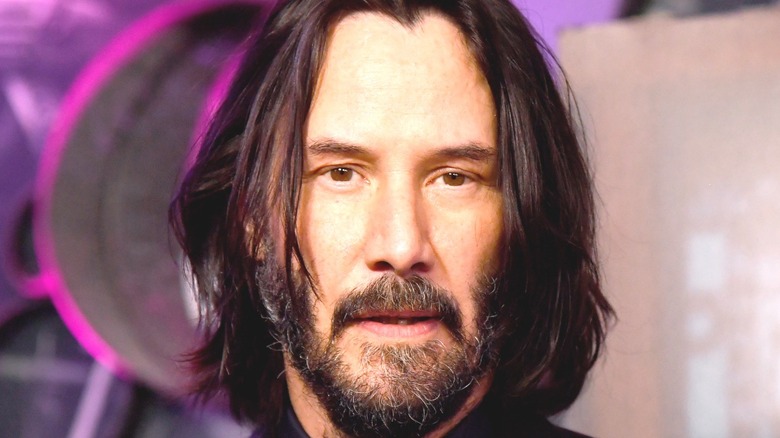 Dave J Hogan/Getty
More than three decades into his storied career, there really isn't much Keanu Reeves hasn't done as an actor. Throughout the years, he's appeared in edgy indies ("My Own Private Idaho," "The Neon Demon"), fronted blockbuster franchises ("The Matrix," "Bill & Ted," "John Wick" films), and even lent his voice to beloved animated fare ("Toy Story 4" and "The SpongeBob Movie: Sponge on the Run"). And, if his IMDb page tells us anything, it's that he intends on continuing to mix things up for the foreseeable future.
But, even with everything Reeves has done on the big screen in his career, he could've done even more. As is often the case with virtually every actor who's been a mainstay on the A-list, the action star hasn't taken every movie role he's been offered. It seems he's been approached with a few major roles over the years that, for one reason or another, just didn't work out. Reeves actually discussed a pair of those roles in 2008 interview with MTV News, letting slip that the Wachowskis had indeed offered him the role of Racer X in the underrated live-action "Speed Racer" film. As for the other role the actor mentioned, it seems he was also offered a key role in a highly-touted DC Comics adaption from director Zack Snyder.
Reeves almost played one of the Watchmen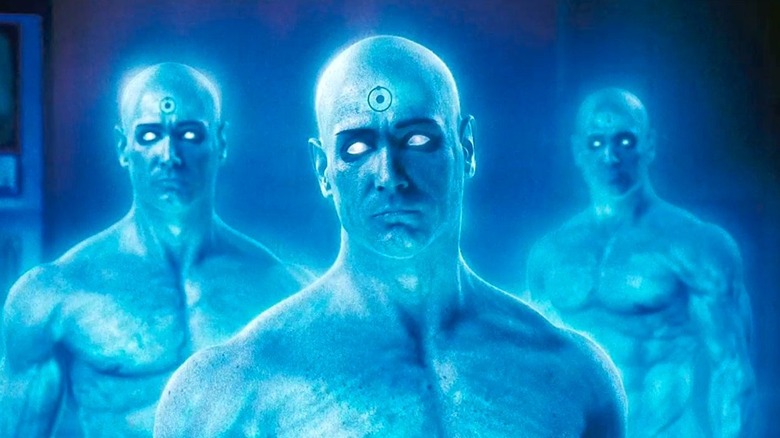 Warner Bros. Pictures
Turns out, Keanu Reeves was very close to portraying Dr. Manhattan in Zack Snyder's "Watchmen." The actor told MTV News that his casting in the film simply "didn't work out." He didn't specifically detail what the problem was with his "Watchmen" casting, but his shooting schedule for 2008's "The Day the Earth Stood Still" likely conflicted with that of Snyder's film. "Almost Famous" alum Billy Crudup was eventually cast as Snyder's Dr. Manhattan.
Still, once you learn Reeves could've played Dr. Manhattan, it's hard not to think about what might've been. Thankfully, it seems there were no hard feelings about Reeves passing on "Watchmen," as the actor told MTV he'd actually been invited to the film's set during production. He stated, "They were shooting in Vancouver while we were filming so I went over to the set to say, 'Hi.' They showed me some stuff and it looks amazing! I can't wait. It's going to be so killer, man!"
Clearly, Reeves was excited about "Watchmen" prior to its release, which wasn't exactly a runaway success upon release (per Rotten Tomatoes). Still, it's impossible to ignore the fact that Snyder did some ingenious things in the "Watchmen," particularly with the Dr. Manhattan character. While Reeves' presence in "Watchmen" likely wouldn't have changed much in the context of the film's success, it's still easy enough to get excited about that casting even if it didn't actually happen.