Kirsten Dunst Reveals Her Very Candid Thoughts About Tom Holland's Spider-Man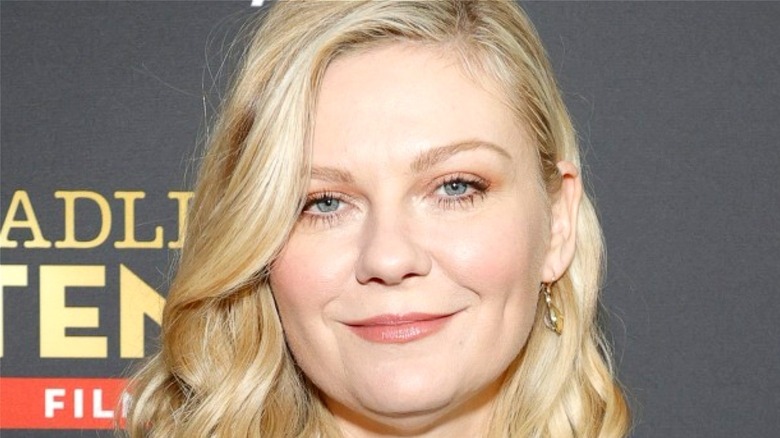 Amy Sussman/Getty
Everyone has their own opinions about movies and the actors in them. The general practice in Hollywood, at least among those actually in show business, is to keep those opinions as diplomatic as possible, but every once in a while, an actual negative opinion breaks through the showbiz force field and makes it out into the world. And so it was with a candid interview between Kirsten Dunst and Variety from May of 2017.
The wide-ranging talk covered a variety of different topics and was ostensibly to promote Dunst's then-upcoming film with director Sofia Coppola (who was also present during the discussion) "The Beguiled," a remake of the Clint Eastwood classic from 1971. But this being 21st century Hollywood, the subject of superhero movies inevitably came up, particularly given Dunst's strong connection with the genre as the performer behind the oft-imperiled supermodel Mary Jane Watson in the Sam Raimi "Spider-Man" films.
Dunst isn't a fan of perpetual Spider-Man reboots
When asked about Sony's then-new third attempt at a live-action "Spider-Man" franchise, Dunst was described as "ambivalent" towards new "Spider-Man" movies, putting her opinion on the matter as bluntly as possible:
"I don't care...Everyone likes our 'Spider-Man.' C'mon, am I right or what? Listen, I'd rather be in the first ones than the new ones."
Now, of course, this was back in 2017 and doesn't necessarily reflect Dunst's opinion on the Tom Holland "Spider-Man" franchise, still going strong, today. And in fact, in a much more recent remark during the premiere of Dunst's new film "The Power of the Dog," she seemed more enthusiastic about the idea of possibly reprising her role as Mary Jane in one of the new films, answering a question to that effect with: "I would do it. Why not? That would be fun."
If a return of Dunst's Mary Jane to the big screen is indeed in the cards, hopefully her old comments about the new "Spider-Man" movies won't be taken personally.