The Character Everyone Forgot Sofia Coppola Played In The Phantom Menace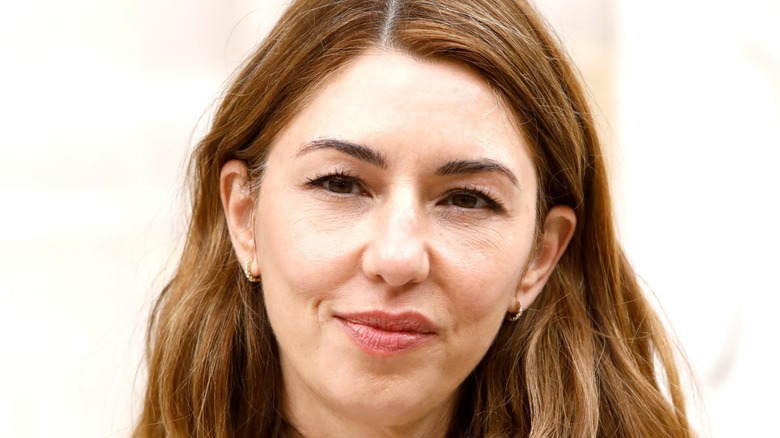 Julien M. Hekimian/Getty Images For Chanel
Cameos from famous faces are nothing new in the "Star Wars" universe. George Lucas himself appeared as Notluwiski Papanoida in "Revenge of the Sith," and he even gave minor roles to his daughters in "Attack of the Clones." The sequel trilogy upped the ante by getting some of the biggest stars in the world to venture into a galaxy far, far away ... even if you couldn't see their faces. 
"James Bond" actor Daniel Craig plays one of the Stormtroopers, and Simon Pegg gets in on the fun as Unkar Plutt during "The Force Awakens." For the follow-up, "The Last Jedi," there were so many celebrity cameos that some of them got left on the cutting room floor. That's precisely what happened to Tom Hardy, who also played a Stormtrooper, as his scene was cut.
Even if you think you know every "Star Wars" cameo out there, there are likely a few that slipped past your vigilance. For example, did you know Sofia Coppola, daughter of "The Godfather" director Francis Ford Coppola, shows up in a few scenes of "The Phantom Menace?"
Sofia Coppola plays one of Queen Padmé Amidala's handmaidens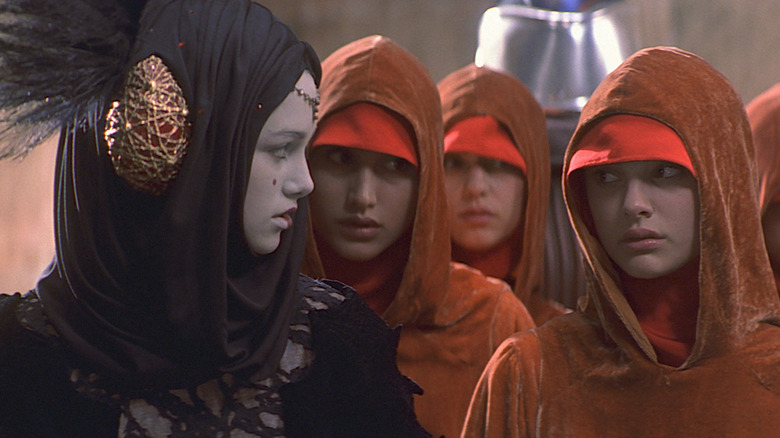 20th Century Studios/Lucasfilm
Most "Star Wars" fans know the main big cameo in "The Phantom Menace" involves Keira Knightley playing Queen Padmé Amidala's (Natalie Portman) body double. Initially, the real Padmé pretends to be a lowly handmaiden so that her life isn't placed in any jeopardy as she and the Jedi travel across the galaxy. She blends in well with the rest of the handmaidens, and if you look closely, you'll undeniably spot the familiar face of Sofia Coppola as Saché.
Coppola isn't particularly known for her acting roles outside of her turn as Mary Corleone in "The Godfather: Part III." Instead, she's followed in her father's footsteps and become a critically acclaimed writer and director. The same year "The Phantom Menace" came out (1999), Coppola debuted her magnum opus — "The Virgin Suicides." Since then, she's gone on to film "Lost in Translation," "The Bling Ring," and "On the Rocks," to name a few.
It may be a minor role in the overall mythos of the "Star Wars" universe, but it does make for an intriguing trivia fact. Next time you find yourself cuing up "The Phantom Menace" for a complete Skywalker Saga rewatch, keep your eyes peeled for Coppola.