The Surprising MCU Movie That Has The Best Opening According To Reddit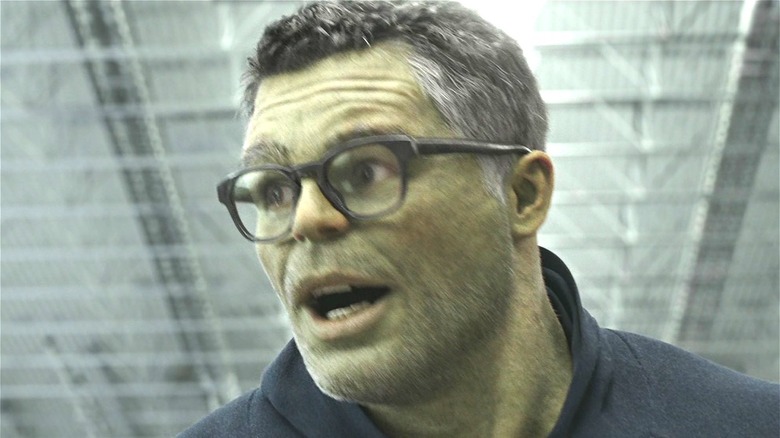 Marvel/Disney
One of the toughest ongoing challenges Marvel fans have to deal with involves ranking their favorite films set within the MCU. Do you go with a safe pick, like "Captain America: The Winter Soldier," or do you prefer your Marvel movies to have a bit more bathos with them like "Thor: Ragnarok?" Honestly, there's no wrong answer, except maybe "Iron Man 2." Still, we'd like to ask another question that's bound to make fans everywhere reconsider everything they thought about the Marvel Cinematic Universe: Which of the films has the best opening sequence? 
We're not talking about how the sequence ties into other events of the film. We just want to know which opening sequence filled you with the most amount of glee. This precise discussion manifested on Reddit not too long ago, with numerous Marvel fans chiming in with their picks for the best opening scene. You can argue all day long, but judging from the comments on this thread, there's one clear answer. 
The opening sequence of Avengers: Infinity War proved the movie wasn't messing around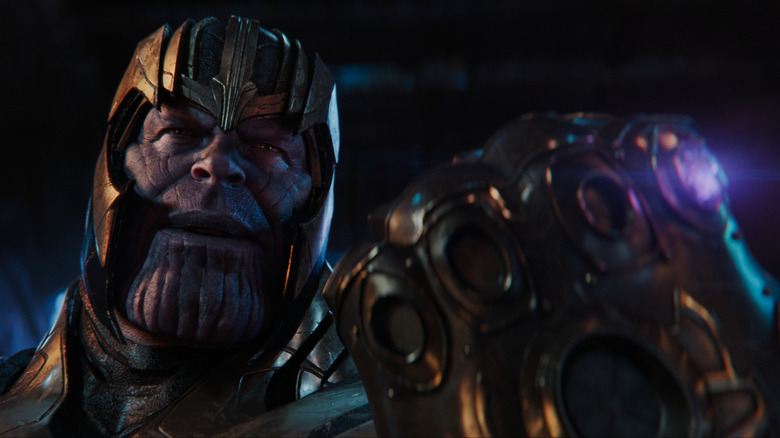 Marvel Studios/Disney
There are over 1,000 comments under the Reddit question, but only one response has managed to garner well over 7,000 upvotes as of this writing, and that's "Avengers: Infinity War" from u/TheGospelOfMark. It's easy to see why. From the moment the Marvel logo appears, you know you're not in for your average Marvel experience. Instead of the sweeping orchestra playing underneath the opening logo, we hear a distress beacon coming from the Asgardian ship Thanos (Josh Brolin) and the Black Order have just invaded. It sets the tone for the rest of the film and establishes that Thanos isn't your average villain. He means business, and he's more powerful than any threat we've seen before.
It was an effective gambit, as u/NeoN-SpaRkZz12 recounts, "Opening with the majority of the [Asgardian] people dead and then beating up the Hulk with little to no problem got my blood pumping at the movies. And let's not forget Loki, who would've expected that." u/Theneler had a similar response to the epic opening: "Yup. I remember sitting here 7-10 minutes thinking 'ok, this is going to be heavy.'"
Of course, there's plenty of Marvel love to go around with other venerable options for the best opening sequence made available. Fans also seemed to love the intro to "Avengers: Endgame," which is far more intimate in scope. It centers on Hawkeye (Jeremy Renner) spending time with his family until they're all blipped away. It examines Thanos's impact on the micro-level, all while cuing the audience into what the missing Avenger from "Infinity War" was doing at the time of the blip. 
What's clear from this question is that Marvel movies are incredibly effective at crafting meaningful opening scenes.