How The Curse Of Oak Island's Lagina Brothers Really Met Dan Blankenship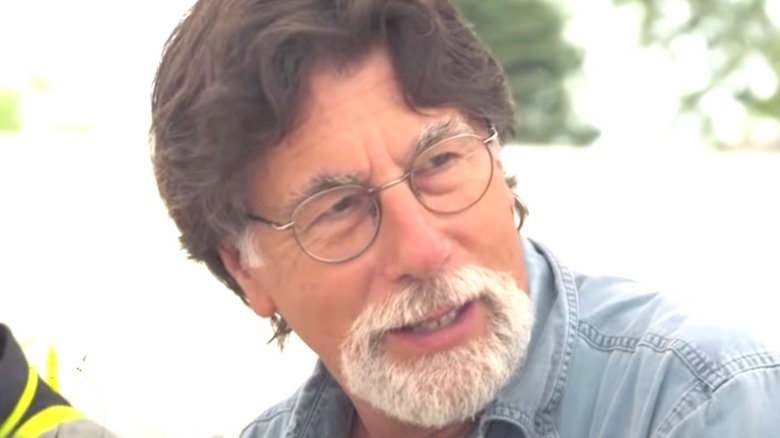 History/YouTube
The legacy of treasure hunter Dan Blankenship is one that lives on forever in History's "The Curse of Oak Island." But just how exactly did Rick and Marty Lagina get entangled with the Nova Scotia icon?
Referred to as a "mentor" and "inspiration" to the brothers, Blankenship was a hugely popular member of the Oak Island treasure community and a fan-favorite before his death in 2019 at the age of 95 (via CTV News). He and his son Dave were both featured prominently during the first six seasons of "Curse," with Dave later stepping away from the show after Season 8. 
According to a History profile piece for Sky, the relationship between Blankenship and the Laginas was one that started in the 1990s when the brothers first decided to make the move to Nova Scotia to take on Oak Island. They reached out to the local treasure legend to see if he'd be interested in working with them, but things didn't go so smoothly at first, as detailed by History.
Blankenship ignored the Lagina brothers at first, shared an 'awkward whisky'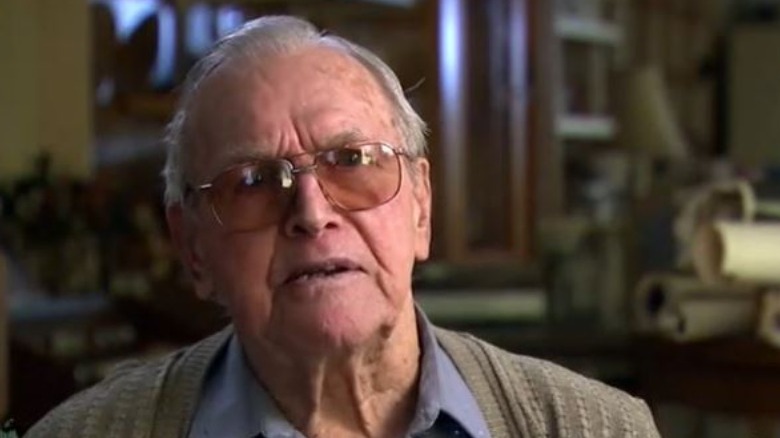 History/YouTube
After taking a 1,400 mile trip to Nova Scotia, the Laginas were forced to contend with a distracted and unconcerned Dan Blankenship while he was felling trees on Oak Island (per History).
"[Blankenship] barely acknowledged them," the article recounts. "So Rick broke the ice by wordlessly getting involved with the operation, pushing over the trees Blankenship was attacking with a chainsaw." After the work was done, "the three men then had a rather halting and awkward whisky together before Blankenship had to abruptly leave on business." 
According to Rick Lagina, their mentor didn't have time to make acquaintances. "We basically got the bum's rush off the island," Rick recalled. "He just got up and said 'I've gotta go,' and 'thank you for coming,' and that was it."
In 2006, Rick and Marty teamed up with Blankenship for 50% ownership of Oak Island Tours Inc., the company that owns the legendary island. The ninth season of "The Curse of Oak Island" is getting ready to wrap up, with the final episode set to air on December 21. Don't have cable?  There are several streaming options to get caught up on.