This Is How Tom Holland Blew His Audition For An Iconic Movie Franchise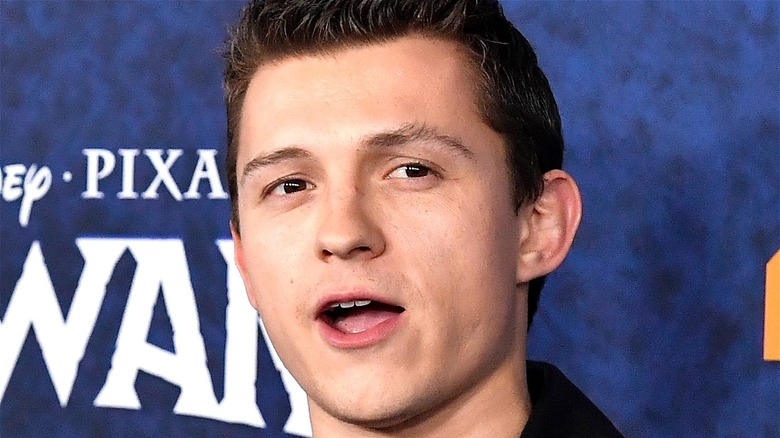 Frazer Harrison/Getty Images
Ever since swinging into the Marvel Cinematic Universe with his debut as Peter Parker, aka Spider-Man, in "Captain America: Civil War," Tom Holland has become a household name. Holland's popularity grew, naturally, with every MCU outing that followed. And, of course, he's headlined his own series of web-slinging films, the latest of which, "Spider-Man: No Way Home," will be released in theaters on December 17.
Before suiting up as Spidey, though, Holland was auditioning for parts like just about everybody else in show business. As most actors know, sometimes those auditions go extremely well (otherwise, there'd likely be somebody else currently playing Stan Lee's iconic creation), and other times, for one reason or another, things simply don't work out. The interesting thing is, one of Holland's failed auditions was for another classic movie franchise, proving the actor's place is here on Earth in the now, rather than on a planet a long time ago, in a galaxy far, far away ...
Tom Holland admits he laughed during an audition for Star Wars: The Force Awakens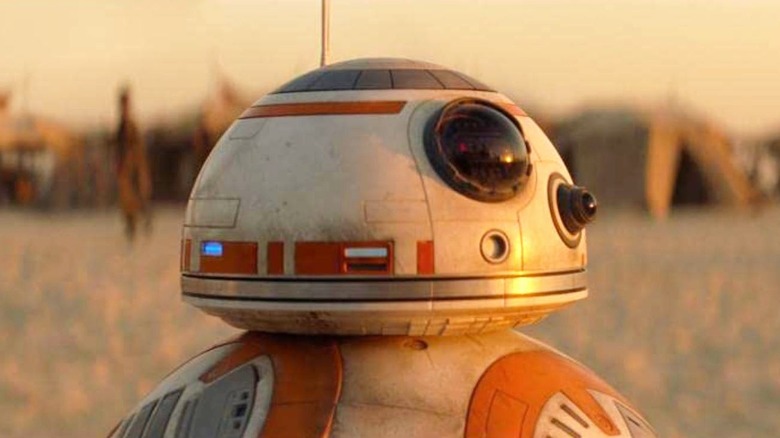 Lucasfilm/Disney
In an appearance on the spicy wing-tasting online series "Hot Ones" to promote "Spider-Man: No Way Home," Holland shared an interesting audition tale of woe that had host Sean Evans salivating for details. In the video, Holland confirmed that during his audition for the role of the ex-Stormtrooper-turned-Resistance-hero Finn in "Star Wars: Episode VII — The Force Awakens," he broke out into uncontrollable laughter. It happened during a line-read opposite a woman standing in for a droid.
"I just remember thinking, 'There's no way this lady's going to read the robot's lines opposite me because that would be ridiculous,'" Holland explained to Evans. However, to Holland's surprise, the scene partner responded in droid-speak, which was basically akin to a lot of beeps, bops, and boops. "I just got the giggles," Holland recalled. "You know when you realize you've got something so wrong? I just couldn't stop laughing." 
Still, Holland added, he doesn't think the goofy incident during the audition was the sole reason he didn't land the role. "I think John Boyega was just better for the role than me," Holland admitted.
To look on the bright side, Holland did eventually get a chance to act opposite "Star Wars: The Force Awakens" star Daisy Ridley in the 2021 sci-fi adventure "Chaos Walking."
"Spider-Man: No Way Home" opens in theaters on December 17.