Who Is Kayla Johanson On Gold Rush: White Water?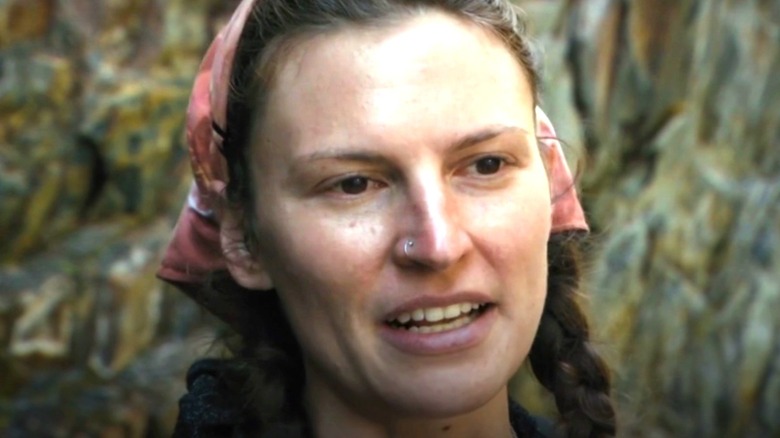 Discovery/Hulu
Who knew digging for gold was such a lucrative business in this day and age? Apparently, quite a few people if the ever-expanding "Gold Rush" franchise on Discovery is to be believed. Each season of the main series follows several different mining operations as they attempt to strike it rich. In fact, business is so booming that Discovery has managed to spin-off "Gold Rush" into various other seasons, including "White Water." 
The new series, which is presently on its fifth season, follows Fred and Dustin Hurt as they set out on their own to find riches amid rugged terrain. Naturally, they have some help along the way, and as evidenced by the Season 5 premiere episode, they're bringing in some major heavy hitters for some assistance. That includes miner Kayla Johanson, who's used to going on expeditions by herself but is finally joining a team effort on "Gold Rush: White Water." 
The Season 5 premiere gave audiences a glimpse into Johanson's background, which includes taking an interest in mining when she was just a teenager. Since then, she's dredged by herself in Alaska until the Hurt family came calling. Now she's part of a team for the first time, but what else is there to know about the talented dredger? 
Kayle Johanson was hesitant to join Gold Rush: White Water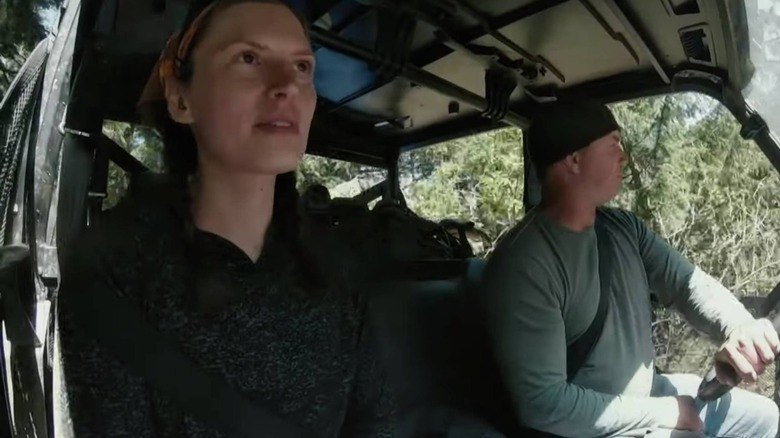 Discovery/Hulu
Gold runs in Kayla Johanson's veins, and you can tell that by checking out her Instagram profile. She lists herself as a "gold dredger," and while there are plenty of photos of her out in the wilderness searching for treasure, there's an equal amount of them devoted to jewelry. That's because Johanson doesn't merely store the gold away to use for a rainy day. She turns gold nuggets into beautiful pieces of jewelry, which she sells on her Etsy page, ThePeekingDoe. That means you can purchase a genuine piece of gold or another mineral, from turquoise to opal, to wear around your neck.
It's safe to say that Johanson had plenty on her plate before the folks at "Gold Rush: White Water" gave her a call. It'd be easy to assume she was a fan of the series given her penchant for mining, but as she revealed in an interview with PopCulture.com, she was actually nervous about hopping aboard. She told the site, "When [Hurt] called me, I was kind of on the fence about doing it at first because I had my own dredging operation going." She goes on to talk about how she was nervous about being the only woman in what's predominantly a male-driven field. 
With the Hurts' operation expanding, there's a good chance we'll see more of Kayla Johanson in the future of the series. For now, stay tuned for more "Gold Rush: White Water" episodes as they air on Discovery.