Invasion Season 2 Release Date, Cast, Trailer, Plot And More Details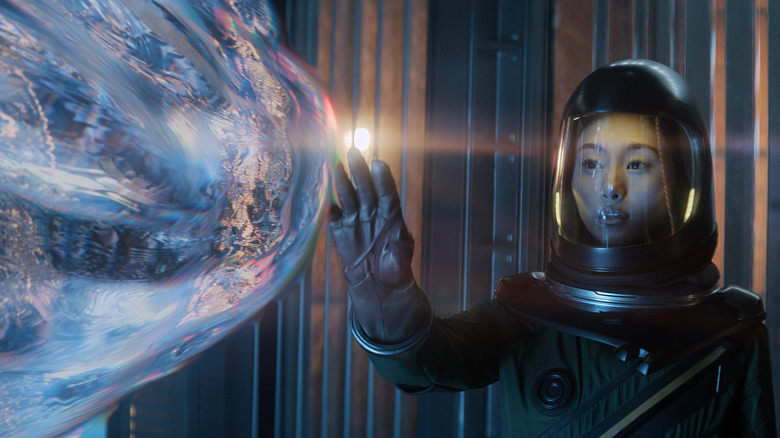 Apple TV+
Season 1 of the Apple TV+ sci-fi show "Invasion" combines a classic story of large-scale alien invasion with painfully personal and deeply human viewpoints. We watch the drama and action spread all over the world through the eyes of a wildly diverse range of characters, encompassing everyone from a Long Island-based immigrant family to members of the Japanese space program. As everyone is doing their level best to make sense of the situation and survive an incomprehensible global threat, the viewers perch firmly on the edge of their seats.
The first season of "Invasion" focuses on the very early days of what seems destined to be a violent, planetary-scale conflict against the mysterious invaders. It's only natural that fans of the show want to see how the situation will unfold as quickly as possible. Thankfully, "Invasion" was renewed for another season on Apple TV+, which has already hit the airwaves. Let's take a look at what we know about "Invasion" Season 2.  
When will Invasion Season 2 be released?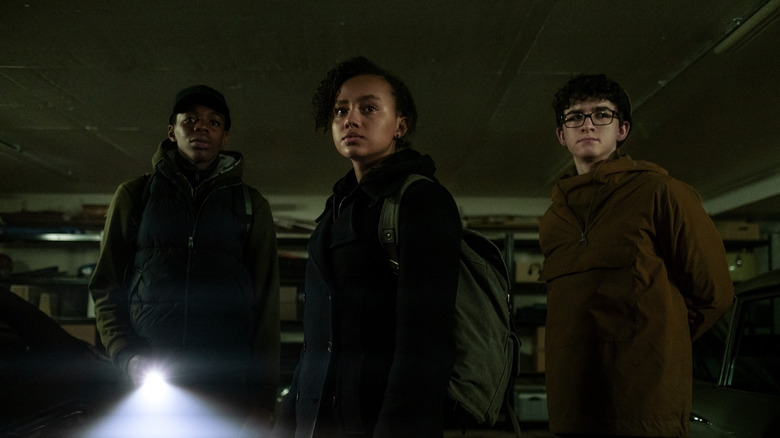 Apple TV+
It's a little bit surprising that "Invasion" got renewed for Season 2, considering the show's reviews are pretty middling, to put it kindly. Its Rotten Tomatoes rating is well below average, as is its audience score. There's also the not-insignificant fact that the show is pretty costly to make. According to star Shamier Anderson (who plays military man Trevante Ward), "Invasion" Season 1 had a $200 million budget.
However, Apple TV+ continues to have faith in the show. The streaming service renewed "Invasion" for its second season on December 8, 2021, confirming once and for all that the story would continue. In June 2023, the streamer revealed the season's release date: August 23, 2023. The pulse-pounding series will drop a new episode every Wednesday until it reaches its conclusion on October 25. Season 2 will comprise 10 episodes in all. While binge-watchers might prefer the entire thing land at once, there's something to be said for being made to savor every episode on its own.
What is the plot of Invasion Season 2?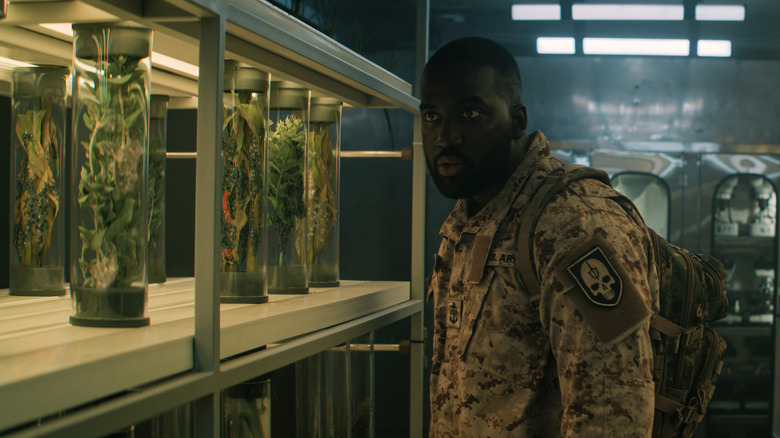 Apple TV+
If Season 1 lays the groundwork for the titular invasion, Season 2 ramps things up considerably. Showrunner Simon Kinberg told Deadline in July 2022, "The second [season] is the full-on action of the battle for Earth that I had always wanted for the show." 
He went on to elaborate that Season 2 picks up a few months after the events of Season 1. Things have gotten pretty serious; the aliens have destroyed multiple nations by this point. Of course, while the show does pay attention to the macro-level details, it also dives into the everyday existence of our heroes, as they're forced to deal with this extraterrestrial threat. It's hard to stay positive in the face of this otherworldly destruction, but according to Kinberg, the characters do their best to focus on the future and their loved ones, even as new and dangerous threats emerge.
A June 2023 Apple TV+ press release offered fans a bit more detail on Season 2's story. In it, Kinberg remarked, "It's a bigger, more intense season that drops our viewers into a wide-scale, global battle from the start. At its core, the show is about the power of the human spirit and the emotional connections that hold us together especially when facing incredible obstacles."
Who is starring in Invasion Season 2?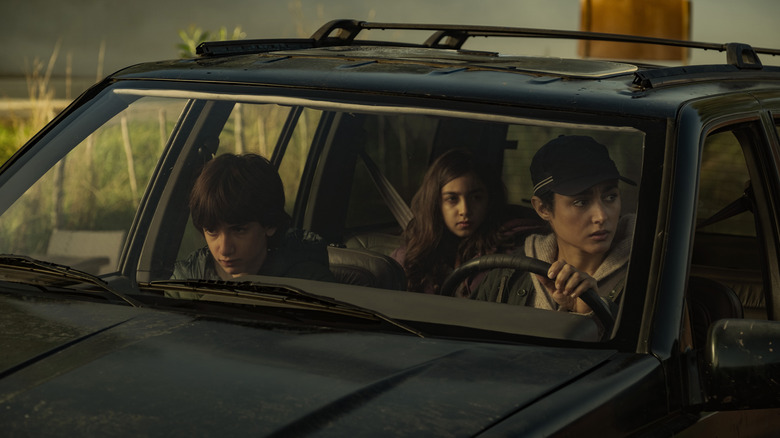 Apple TV+
Quite a few actors return for "Invasion" Season 2, including Shamier Anderson (who plays Trevante Ward, the viewpoint character in the Afghanistan part of the plot), Shioli Kutsuna (Japanese space program worker Mitsuki Yamato), and Golshifteh Farahani and Firas Nassar (Aneesha and Ahmed Malik). Azhy Robertson and Tara Moyaedi (Luke and Sarah Malik), Daisuke Tsuji (Kaito Kawaguchi), and Billy Barratt (Casper Morrow) also return to the story. 
A June 2023 press release revealed a host of new names who join the show in Season 2. This impressive list includes Enver Gjokaj, Nedra Marie Taylor, and Naian González Norvind. Marvel fans might recognize Gjokaj as Daniel Sousa from "Agents of S.H.I.E.L.D." and "Agent Carter." Taylor earned acclaim for her portrayal of Sylvia Guillen on "Orange is the New Black." Norvind is just starting out, but her filmography is already sprinkled with fascinating short films and indie projects. All three bring oodles of talent and verve to "Invasion."
Who is the showrunner for Invasion Season 2?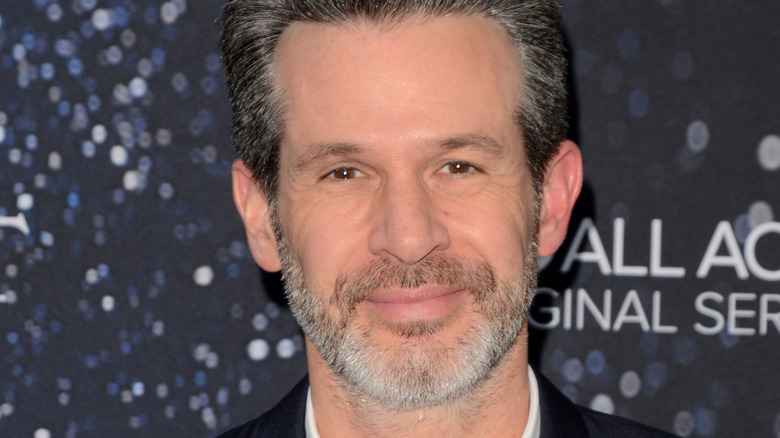 Kathy Hutchins/Shutterstock
When Apple began to publicize Season 1 of "Invasion" by dropping a trailer in September 2021, the names most prominently mentioned in press materials weren't the show's actors, but its creators: Simon Kinberg and David Weil. Both are well-versed in moody, action-packed TV, particularly science-fiction TV. Weil created Amazon's Nazi-hunting saga "Hunters" and the streamer's limited series "Solos," and also wrote for the new "Twilight Zone" series on Paramount+. Kinberg has been one of Hollywood's most bankable screenwriters of the 21st century, penning the scripts for "Mr. and Mrs. Smith," "X-Men: The Last Stand," "Sherlock Holmes," "Fantastic Four," and "X-Men: Apocalypse." All that experience, plus his credits as a producer, make him a good fit to shepherd "Invasion" — a job he continues to perform on Season 2 of the sci-fi series.
Is there a trailer for Invasion Season 2?
The trailer for "Invasion" Season 2 pulls no punches. Humanity is in the depths of despair by this point in the story: Glimpses of fiery landscapes, hospital rooms, and streets strewn with rubble litter this trailer. Loss is a constant, and more is sure to come. Here, we see the series' unique strengths come to the fore. Mayhem and tragedy are hallmarks of any alien invasion story, but only "Invasion" can put together a trailer consisting almost entirely of ground-level points of view on such an event. Seeing monolithic spaceships and inhuman invaders just hits differently when you're seeing it through a man on the street, rather than a superhero.
All is not lost, however. Our heroes rally throughout this trailer, vowing to do everything they can to stick together, fight back, and eventually retake their planet. Some of their strategies appear to be incredibly sophisticated, while others are vividly simple: In one especially memorable moment, we see somebody put together a homemade flamethrower with nothing but a lighter and a can of hairspray. This trailer makes one thing perfectly clear: "Invasion" Season 2 is just as exciting, unique, and potent as Season 1.
Where to watch Invasion Season 1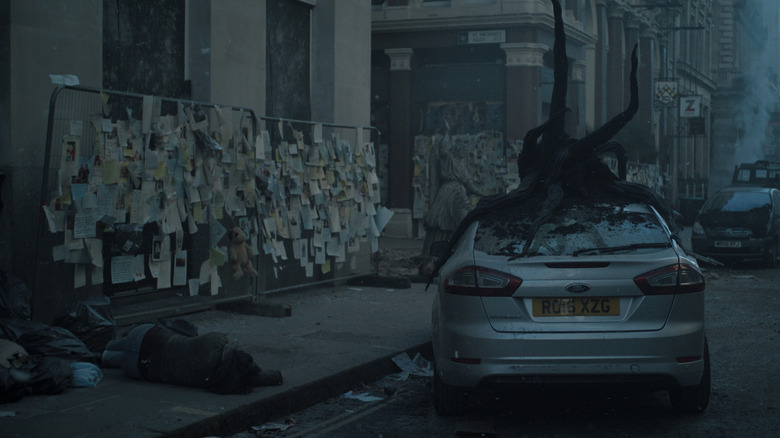 Apple TV+
After helping shape the way hundreds of millions of people around the planet use technology over the last few decades, Apple entered the increasingly crowded and creatively flourishing world of content streaming in November 2019 with the launch of Apple TV+. Joining and competing with established brands like Netflix, Amazon's Prime Video, and Hulu, Apple TV+ boasts the considerable financial resources and marketing prowess of its parent company, and quickly differentiated itself as a destination for well-produced, thoughtful, and star-powered entertainment. 
After launching with shows like "See" with Jason Momoa and "The Morning Show" with Reese Witherspoon, Apple TV+ evolved into a place where creator-driven science fiction and speculative entertainment could flourish. This is where  "Invasion" entered the picture, alongside fellow sci-fi stunners like "Foundation" and "Severance." Apple TV+ keeps a tight hold on "Invasion" — it's the only place you can watch the thrilling series. If you haven't already given the streamer a try, let this be a sign: "Invasion" is just one of its many exciting offerings.