Chuck's Zachary Levi Joins The Psych Movie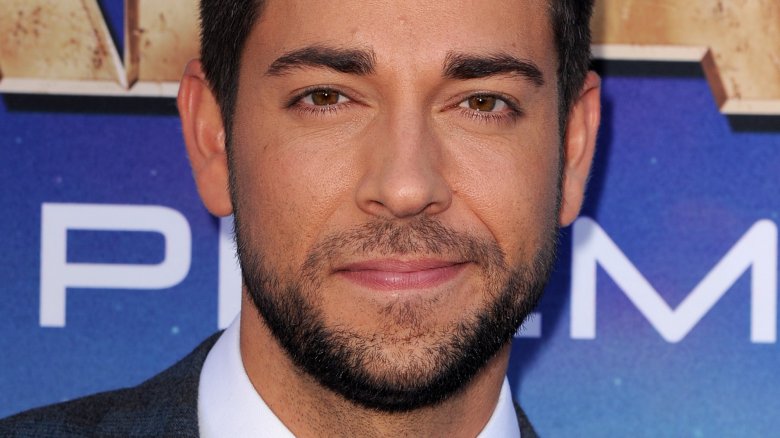 Getty Images
The Psych movie has grabbed a Chuck star. Star Dule Hill announced the casting of Chuck lead Zachary Levi on his Twitter page Wednesday, posting a video of himself and James Roday behind-the-scenes of the currently filming movie. "Real quick, pop question," he says, holding up a pineapple. "What's this called?" says Roday, before Levi walks out in the background, sporting a new blonde 'do. "I believe that's a pineapple," he says. "Is that right Chuck-sters?" 
Pineapples play an important part in Psych, showing up in every episode, but they also have a history on Chuck as well, with "pineapple" being the codeword Buy More employees use to clear out the store in the case of an emergency. Levi definitely won't be playing Chuck Bartowski, though– his character, Thin White Duke, is described as "a ruthless, mysterious, and dashing villain of the highest order." His blond hair cut could potentially hint at a relationship with another famed Psych character who is expected to return for the movie– Cary Elwes' Pierre Desperaux. Only time will tell if Levi's suave new character is related to Elwes' suave original series character, but it definitely seems like a possibility. 
The Psych movie will reunite Shawn and Gus after three years off the air, with the well-loved show concluding its eight season run on USA in 2014. The holiday movie will see Shawn and Gus bringing their business back to Santa Barbara after a mysterious assailant targets one of the SBPD's own. In addition to Roday, Hill, Elwes, and Levi, Timothy Omundson, Maggie Lawson, Corbin Bernsen, and Kirsten Nelson are all expected to return. The movie is co-written by show creator Steve Franks and Roday, with Franks directing; it will premiere on USA this December. For now, read up on the untold truth of the show.