James Gunn Didn't Want To Direct Guardians Of The Galaxy At First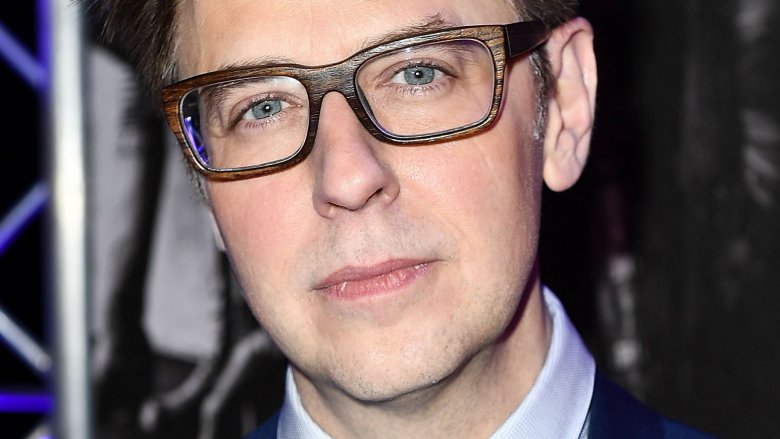 Getty Images
It's hard to picture Guardians of the Galaxy without James Gunn, but it turns out that the writer/director, who recently announced he would be returning for Vol. 3, was reluctant to sign on at first. Gunn revealed in a recent speech at the E3 Convention (via CinemaBlend) that he was initially very skeptical about bringing the Guardians to the big screen, but there was one character who changed his mind.
"I know, for me, when I was first pitched Guardians of the Galaxy, it was something that I frankly [during] my first hearing of it, I thought it was not a good idea," he said. "I thought it was a talking raccoon, with these strange characters, I thought it was too weird. I thought it sounded to me, like when they first pitched it to me, as if it was Bugs Bunny in the middle of The Avengers. And I didn't think it was something that was going to work."
Had Guardians gone to someone else, there's a good chance it wouldn't have worked. Gunn, despite his reluctance to join the project, ultimately showed that he could pull together the right combination of humor and heart to make the team really shine. Gunn says that it was getting to the emotional depths of the characters, and of Rocket in particular, that ended up convincing him to sign on.
"I was going home, and I knew the Guardians from the comics and I really liked them, I just didn't think it was something that was going to fit into the Marvel Universe," he said. "But as I was driving home, I thought, 'okay, well let's just take a moment to think about this. If there was such a thing as a talking raccoon, what would it be? How could it come to be?'.. And I actually found the answers to these questions were incredibly sad answers... To me, that was the foundation of the entire Guardians of the Galaxy Guardians-verse."
Gunn's decisions to delve into the team's sadness has clearly worked out for him so far, as the first two films in the trilogy have received out of this world reviews and have blown away their competition at the box office. However, it's still interesting to hear that that's what he thinks of when talking about the foundations of his characters– and that could mean that sadness will have an even bigger part in the upcoming Vol. 3.
Guardians of the Galaxy Vol. 2 is still in theaters now, and is currently closing in on the $1 billion mark at the global box office. While we wait for the Guardians to take on a new big screen adventure, see some actors who almost ended up on the team.