Michiel Huisman To Star In The Haunting Of Hill House For Netflix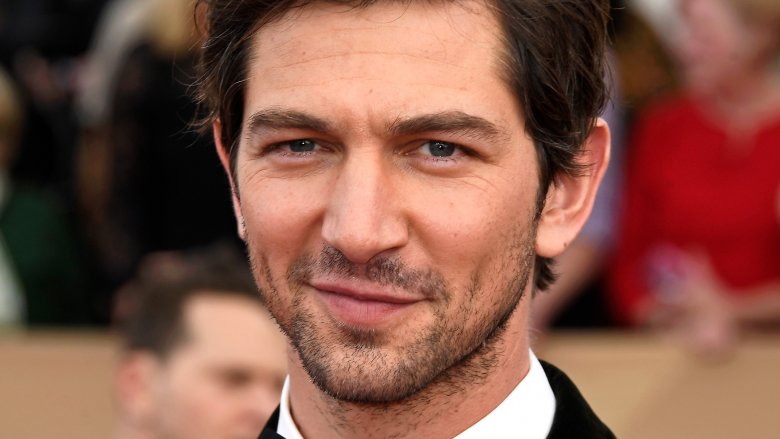 Getty Images
Game of Thrones star Michiel Huisman will lead Netflix's upcoming Haunting of Hill House TV series, according to The Hollywood Reporter. The show is based on the 1958 Shirley Jackson novel which followed four people who decide to spend their summer in a mansion afflicted by supernatural terrors.
The show, which will be written, directed, and executive produced by Before I Wake's Mike Flanagan, was given a straight-to-series 10 episode order. The show is said to be a modern re-imagining of the classic book, with Huisman playing Steven Crane, a published writer of supernatural books, including a memoir on he and his younger siblings' time living at Hill House. 
Huisman's other notable roles include Orphan Black, Nashville, Treme, World War Z, and The Age of Adaline. The Dutch actor has a number of other upcoming projects, including the Chris Evans spy drama Red Sea Diving Resort, the drama American Dream, the Michael Shannon thriller State Like Sleep, the time-bending action film 2:22, and the novel adaptation Guernsey.
Jackson's novel has been adapted twice before, with both the 1963 and 1999 versions titled The Haunting. The 1963 movie was written and directed by Robert Wise (West Side Story) and starred Julie Harris, Claire Bloom, Richard Johnson, and Russ Tamblyn, while the 1999 version came from Jan de Bont (Twister) and featured Liam Neeson, Catherine Zeta-Jones, Owen Wilson, and Lili Taylor. The most recent film was a critical flop, earning only a 17 percent on Rotten Tomatoes and garnering a number of Razzie Award nominations, including for worst picture (which it lost to Wild Wild West). The 1963 version is much more revered, with an 86 percent on Rotten Tomatoes.
No premiere date has been set for the series yet. While we wait for The Haunting of Hill House, take a look at some of the best shows and movies Netflix has released thus far.