The Black Order Will Reportedly Appear In Avengers: Infinity War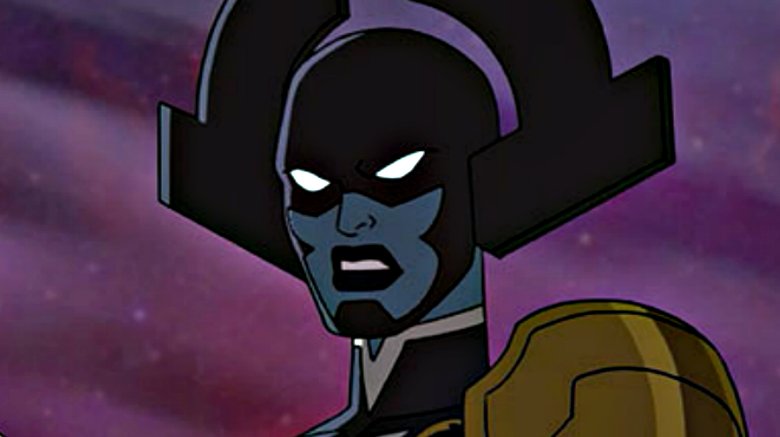 Contains potential spoilers for Avengers: Infinity War
It's been rumored for a while, but there's more reason to believe Thanos (Josh Brolin) will be joined by his Black Order in Avengers: Infinity War.
According to MCU Exchange, a source close to the production said that the group of evil minions will be in the upcoming ensemble flick, and they might have a personal connection to members of the Guardians of the Galaxy. None of this is confirmed, however, so take it with a grain of intergalactic salt.
In the comics, the Black Order are the lieutenants of Thanos, usually consisting of some combination of Corvus Glaive, Proxima Midnight, and Ebony Maw, among others. However, the report indicates that they won't be known as the Black Order in Infinity War. They'll instead be adopted children of Thanos, like Gamora (Zoe Saldana) and Nebula (Karen Gillan). In fact, the pair previously alluded to their other siblings in the Guardians of the Galaxy flicks, hinting that they've been trained to become warriors and remain loyal to Thanos.
If this turns out to be true, it would support the rumors that Corvus Glaive will show up in the movie. Photos from the set revealed an actor holding the iconic staff that belongs to the character.
Of course, the Black Order have previously been adapted for TV. They were in Avengers Assemble and the Disney XD series Guardians of the Galaxy. However, the new twist on their backstory would definitely make for even more complicated family dynamics among Thanos, Gamora, and Nebula.
We'll let you know if anything gets confirmed. Meanwhile, we know for sure that Avengers: Infinity War will hit theaters May 4, 2018. Take a look at all the superheroes that will be in the massive Marvel movie.