Star Wars Rebels Showrunner Shoots Down Ahsoka Wolf Theory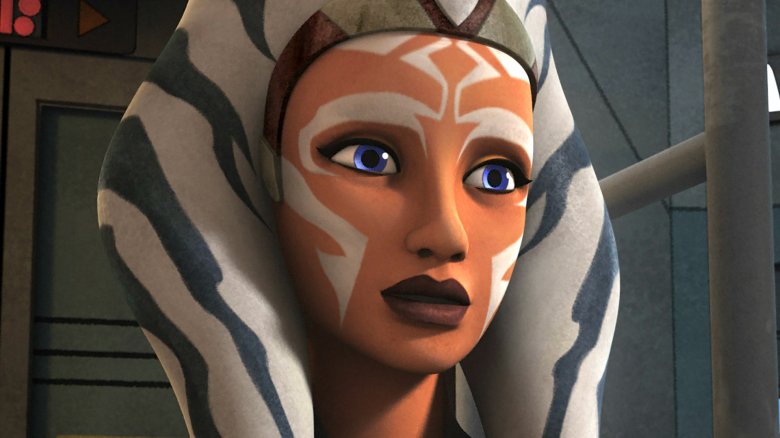 It looks like Ahsoka Tano hasn't turned into a giant wolf after all. We think.
The beloved Star Wars Rebels character has been out of action since the end of season 2, but showrunner Dave Filoni said during the recent Star Wars Celebration that we "might not have seen the last" of her. With only one more season left to make good on that, fans have been looking for any sign of the former apprentice of Anakin Skywalker. However, Filoni recently revealed that one theory probably isn't true.
The appearance of a large wolf in the season 4 trailer led some (like the folks at Slash Film) to believe that Ahsoka has been reincarnated as the creature (or possibly as the convor owl from her final episode) during her stay in the Sith temple on Malachor. But this group sketch seems to squash that.
It might be my Birthday, but here is a gift, and perhaps a clarification, for you.
May the Force be with you!
- Dave pic.twitter.com/a8Nfh3XjaM

— Dave Filoni (@dave_filoni) June 8, 2017

While the sketch pretty specifically points out that Ahsoka is "not the wolf" and will likely return just like we know her, you could make the case that Filoni slyly hinted that she might be reincarnated as the owl. After all, the sketch doesn't say "not the wolf or owl." Still, that might be taking it all a little too literally.
Either way, we do know a few things about season 4 for sure. Rogue One's Forest Whitaker will return as Saw Gerrera and Genevieve O'Reilly will be back as Mon Mothma. Katee Sackhoff will also reprise her Clone Wars role of Bo Katan and Star Wars veteran Warwick Davis will voice Thrawn's bodyguard Rukh.
We'll (hopefully) find out more about Ahsoka when Star Wars Rebels returns for its final season in the fall. While we wait, find out which actress really wants to play a live-action version of the character on the big screen.