Mummy Actress Sofia Boutella Cast In Fahrenheit 451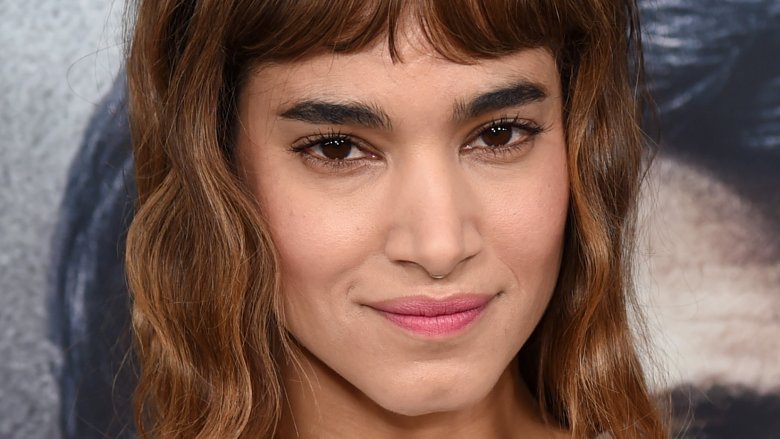 Getty Images
The Mummy star Sofia Boutella will turn up the heat (literally) in HBO's forthcoming film Fahrenheit 451. 
Per Variety, Boutella has landed the female lead opposite Creed actor Michael B. Jordan and Man of Steel actor Michael Shannon. Her character, Clarisse, is an informant who finds herself caught up in rising tensions and a tumultuous relationship that buds between Jordan and Shannon's characters. Jordan is set to portray Montag, a young fireman struggling to find his place in the world and establish a moral compass. Shannon will butt heads with Montag as Beatty, his captain, mentor, and potentially a deadly enemy. 
An adaptation of Ray Bradbury's 1953 novel, Fahrenheit 451 paints a dystopian picture of "a futuristic America where books are outlawed and those that are discovered are burned by 'firemen.'" 
Writer and director of 99 Homes Ramin Bahrani is set to direct the project, working from a screenplay he and fellow scripter Amir Naderi co-wrote. Jordan will executive produce under his Outlier Productions banner, with Underworld production manager David Coastworth joining him. 
Boutella is best known for her work in Kingsman: The Secret Service, where she played a blade-legged super-assassin named Gazelle. She's most recently flexed her acting skills as the titular monster in Universal's The Mummy, which is due in theaters on June 9. Boutella will team up with Charlize Theron for Atomic Blonde on July 28, and will soon kick off production on the Jodie Foster-led thriller Hotel Artemis. 
More details on Fahrenheit 451, like additional casting confirmations and a possible release date, will likely hit the news circuit soon. Hopefully the adaptation doesn't turn out to be another awful movie based on a great book.