ABC, Netflix Hackers Threaten More Cyberattacks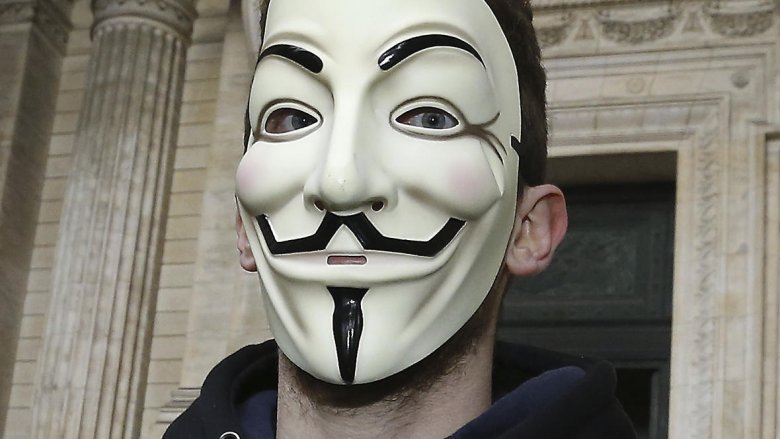 Getty Images
It's not over until they say it's over. 
The same pack of cyber criminals that previously targeted Netflix (releasing 10 episodes of the fifth season of Orange Is the New Black) and ABC are back at it again. Per The Hollywood Reporter, the hacking collective known as TheDarkOverlord have issued a chilling statement warning that "Hollywood is under attack" and that there's "always more" content to steal. 
"Hollywood is under attack, and we're at the forefront of this most recent offensive," TheDarkOverlord wrote exclusively to THR, admitting to leaking eight episodes of the unreleased show Steve Harvey's Funderdome. "We're not in the business to scare anyone. We're in the business of earning vast amounts of internet money." 
The group claims to have feature films from unspecified studios, as well as unaired movies and television series from networks like IFC and National Geographic. And while mega corporations Netflix and Disney/ABC flat-out refused to meet TheDarkOverlord's reportedly outrageous ransom demands, sources close to THR indicate that other companies have coughed up the cash. 
Unfortunately, the nefarious collective's reign of digital terror appears long from over, as its only just begun. Last year, TheDarkOverlord swiped properties like NCIS: Los Angeles from CBS and New Girl from Fox during Larson Studios' postproduction facility breach. 
The group was recently implicated in a proposed theft of Pirates of the Caribbean: Dead Men Tell No Tales, an incident Disney CEO Bob Iger later called a hoax, "a threat of a hack" rather than a legitimate hack or security violation. Iger's remarks "put a target on Disney's back," and though TheDarkOverlord wasn't behind the cyber shakedown, sources state that it was enough for them to double down on their efforts. 
"Make no mistake, Hollywood is under assault," the group reiterated. 
Despite the sinister overtone of that statement, TheDarkOverlord maintains that they are "a professional operation," meaning that any content they steal will be returned un-modified "once an agreed-upon payment is made."
Until we know more about TheDarkOverlord's plans, take a look at some of the dumbest hacking scenes of all time.