Priyanka Chopra Wants To Play Batgirl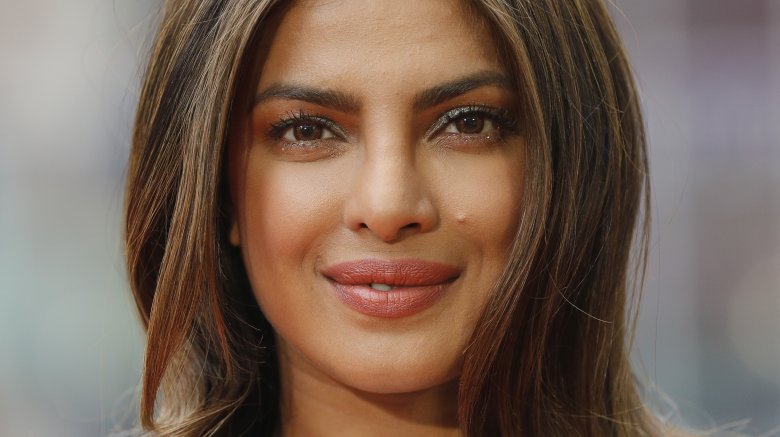 Getty Images
If things go her way, Priyanka Chopra could make the transition from beach waves to a bat suit. 
During an interview with OK! Magazine (via ScreenRant) promoting her latest film Baywatch, Chopra revealed that she's always wanted to don a superhero costume for a comic book flick. More specifically, she'd love to play Barbara Gordon (better known as Batgirl) in the upcoming Joss Whedon-directed movie. Chopra cited American pop culture as a big influence on her desire to portray the famed DC vigilante. 
"My dream part is, now that I'm working in America, I definitely want to do a superhero part. When I think of American movies, they've had superheroes for eons right?" she explained. "So I definitely want to play a superhero and I want to have an interesting super power... [and] Batgirl would be so cool!"
To our knowledge, Warner Bros. hasn't extended an offer to Chopra about starring in the forthcoming DC pic, but perhaps now that she's expressed interest, the studio and director Whedon will have a chat with her. 
She certainly has the experience for the role. Chopra's work on the ABC drama thriller series Quantico saw her tied up in some intense action sequences and proved that she can play a strong-minded, independent female character, much like Barbara Gordon herself. Chopra's ability to be vulnerable on screen could also lend itself to the role, as Whedon's take on Batgirl may follow the hero after she was paralyzed by the Joker in The New 52 comic series.
Fans have already begun urging DC and Warner Bros. to cast a person of color in the role of Batgirl, offering names like Lindsey Morgan, an actress of Hispanic decent who starred in CW's The 100 (via ScreenRant). Chopra could be an excellent candidate if the companies venture down this more inclusive casting route.
With Whedon currently busy taking over Justice League for Zack Snyder, we'll likely have to wait a while to see the winged hero on the big screen, let alone get word of a Batgirl actress short-list. In the meantime, check out the stars we think would be perfect to play Batgirl.