The Action Western Flop Mickey Rourke Regrets Filming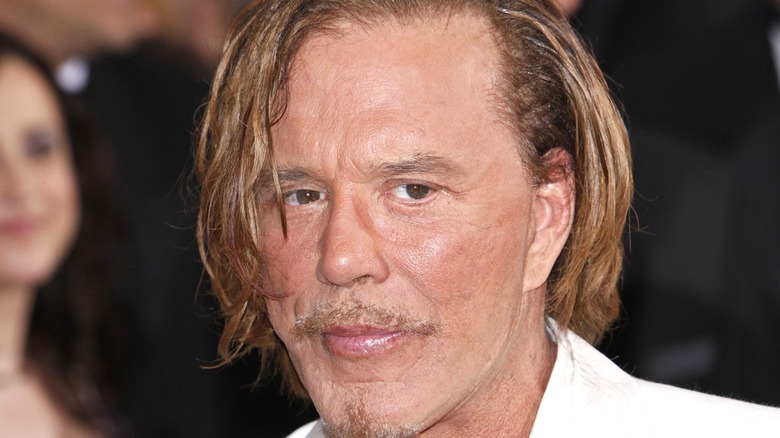 Joe Seer/Shutterstock
Since Mickey Rourke fell into the acting scene after two concussions forced him to take a break from boxing (via The Guardian), he's certainly been a divisive figure. But whether you love or hate him, the blunt actor always says exactly what is on his mind. From raving about the actors from "Law & Order" on his Instagram so that he can throw a dig at Marvel Studios to blasting the producer of the 2012 film "Seven Psychopaths" in the press, Rourke always has an opinion he's more than willing to share.
Rourke will tell anyone that will listen about his hatred for Marvel, and how they ruined his role as Ivan Vanko on "Iron Man 2." I didn't work for three months on the accent and all the adjustments and go to Russia just so I could end up on the floor," he complained to The Mandatory. But even more so than "Iron Man 2," there is another movie Rourke wholeheartedly regrets making.
Harley Davidson and the Marlboro Man made Rourke hate himself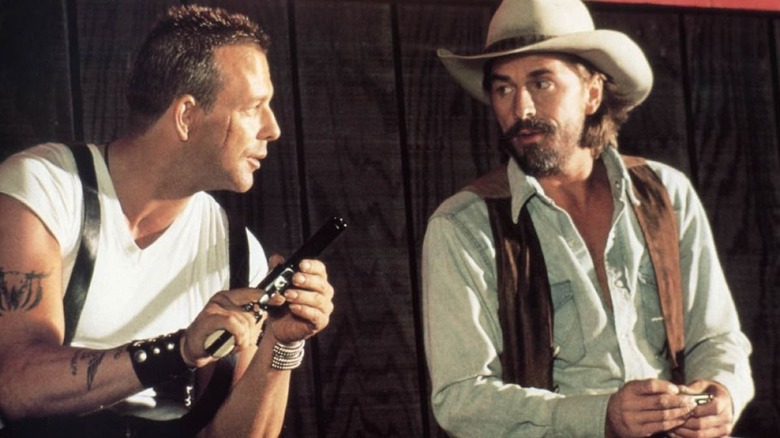 MGM Studios
The 1991 action film "Harley Davidson and the Marlboro Man" grossed $7 million on an estimated $23 million budget (via The Numbers). It's a western buddy drama about two friends that decide to commit a robbery to help prevent their pal's bar from closing. Instead of money, they find themselves in possession of drugs, and the two friends find themselves being chased by the drug dealers who want their stuff back. 
In an interview with actor Alec Baldwin on his podcast "Here's The Thing," Rourke revealed that he took the role only for money and felt ashamed for doing so (via EW). He said, "This piece of s*** fell in my plate and they offered me a boatload of money. And like a whore I took the $4 million or whatever it was and bought a big f***ing Elvis Presley house that I couldn't afford. And I remember doing this film and hating myself every day." 
Judging by its Rotten Tomatoes critic score of 25%, it's fair to say that many people agree with his assessment of the film. Fortunately, there seems to be one good thing that came out of the film: a friendship with his co-star, Don Johnson.