Here's Where You Can Stream The Muppet Christmas Carol This Holiday Season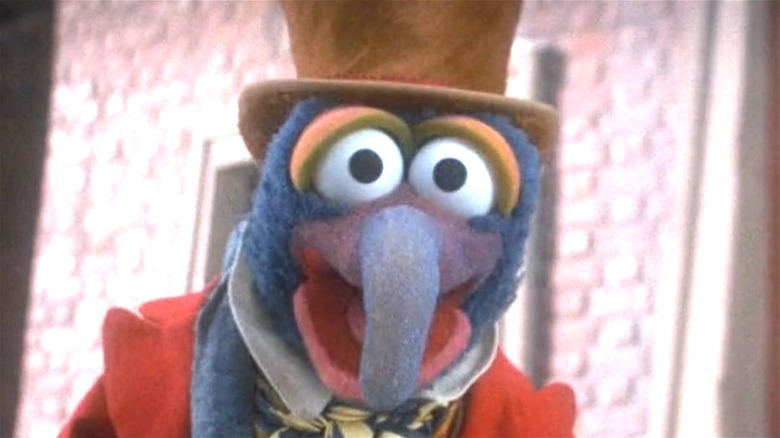 Buena Vista Pictures/Disney+
We may receive a commission on purchases made from links.
"The Muppet Christmas Carol" has been a holiday staple since its 1992 theatrical release. The film features Michael Caine as the miserly Ebenezer Scrooge (he's joined in the role by Russell Martin, Kristopher Milnes, Edward Sanders, Theo Sanders, and Ray Coulthard, who portray younger versions of Scrooge during his visits to the past). The only sour face surrounded by a gang of Muppets, Scrooge only wants to count his money and be left alone with his cold heart on Christmas Eve, but the fates won't allow that to happen. Scrooge's Christmas Eve night odyssey takes him from bittersweet memories of his lost love, Belle (Meredith Braun), to a visit with his nephew, Fred (Steven Mackintosh), to the Cratchit family to a horrifying visit to the future. 
The Muppets portion of the cast includes Kermit the Frog taking on the role of Bob Cratchit with his nephew Robin portraying Tiny Tim; Miss Piggy plays Cratchit's wife, Emily; and Fozzie Bear shows up as Fozziwig (aka Mr. Fezziwig). The traditional tale plays out with the narrative help (and occasional fourth-wall-breaking interjections) of Gonzo the Great as Charles Dickens and Rizzo the Rat as himself.
Fans of the movie, folks looking to keep kids entertained, or families hoping to start their own traditions might want to know where you can stream "The Muppet Christmas Carol" during the holiday season. Here's a handy dandy list of options.
Disney + subscribers can stream The Muppet Christmas Carol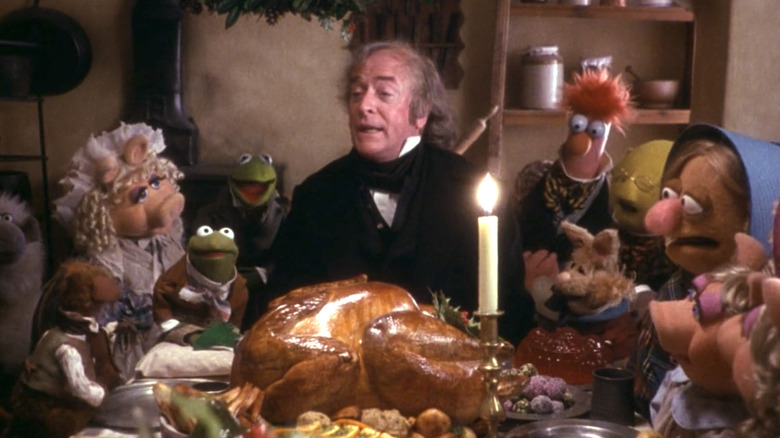 Buena Vista Pictures
Like "The Muppet Movie," "The Great Muppet Caper," and "Muppet Treasure Island," "The Muppet Christmas Carol" is currently only available to stream on Disney+. Current Disney+ subscribers can watch the film as part of their chosen plan right now. If you're a fan of "The Muppets" franchise and are keen to see this holiday classic, you can sign up to the streaming service for $7.99 a month. The 1992 film should remain on the service throughout the season. If you only wish to watch "The Muppet Christmas Carol," without all the bells and whistles of an entire streaming service, the movie is available to rent from YouTube, Amazon Prime, Google Play, Apple TV, or Vudu for $3.99 in Ultra High Definition (UHD) or 4K at each location. 
Looking to expand your evening into a Muppetational holiday movie marathon? Fans can also catch the 2008 NBC made-for-TV movie "A Muppets Christmas: Letters to Santa," also on Disney+. The film may also be rented for $3.99 on YouTube, Google Play, Apple TV, or Vudu. 2002's "It's a Very Merry Muppet Christmas Movie," meanwhile, is available on Hulu, Sling, and Freeform, which comes with a cable subscription. Unfortunately, 1987's "A Muppet Family Christmas" remains unavailable on any and all streaming platforms.