New Superman & Lois Season 2 Trailer Will Have You On The Edge Of Your Seat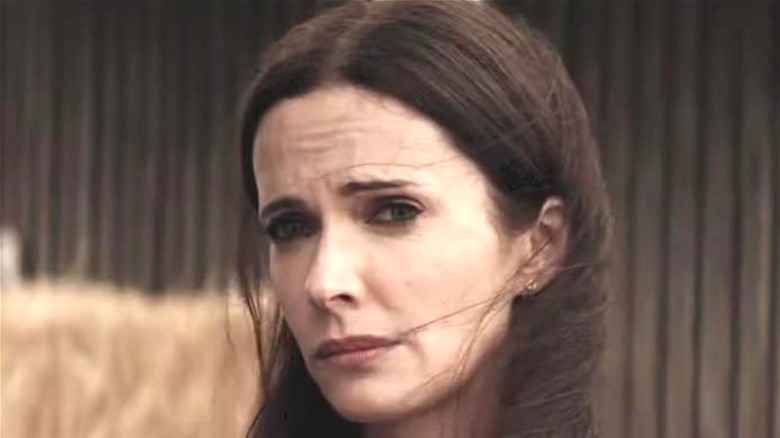 The CW
The final moments of the first season finale of "Superman & Lois" shocked fans with the reveal that John Henry Irons's daughter, Natalie Lane Irons (Tayler Buck), actually survived her apparent death in an alternate universe, prior to the main events of the series. Though John (Wolé Parks) is relieved to discover that his daughter is still alive, her presence is certainly awkward for the main universe's Lois Lane (Elizabeth Tulloch), as a result of the fact that Natalie's late mother was actually a different universe's Lois Lane. 
Compounding the sadness of the reunion is Lois's own tragedy, also prior to the main events of the series. Sometime after Jonathan (Jordan Elsass) and Jordan (Alex Garfin) were born, Lois suffered a miscarriage with a baby that she and Clark Kent (aka Superman) (Tyler Hoechlin) had also planned to name Natalie.
A recently released trailer for the upcoming season of "Superman & Lois" promises that family drama will continue to be front and center on the series.
Clark and Lois argue in the trailer
In the opening moments of a new "Superman & Lois" Season 2 trailer titled "Allegiance," Superman sits in some sort of military medical facility, while we hear Lois say, "Things haven't been ok for months and I have been blaming you." Seconds later, the trailer gives us a sneak peek at a verbal confrontation between the two in which Clark begs Lois to talk to him, asking "Is it because of the Natalie thing?" Lois responds quickly with a shouted, "No!" 
Later scenes show Jonathan in bed with an unidentified girl, just before Lois storms into his room and interrupts the couple. In a later argument, Lois appears to blame Clark's absence for allowing Jonathan to partake in such activities. Of course, Superman's constant struggle on this series is the balancing of his home life and his promise to protect the entire world (via Den of Geek).
When Lois's father, General Sam Lane (Dylan Walsh) describes something as "a national security situation," Lois responds defiantly that the unidentified problem is "a family situation." Another set of scenes appears to set up a conflict between Superman and the U.S. Army as the last son of Krypton refuses to promise his allegiance to the United States of America. Superman says, "I gave [my allegiance] to the world a long time ago!"
"Superman & Lois" will return on The CW on January 11, 2022.