Valerian Adds Guardians Of The Galaxy 2's Elizabeth Debicki In Voice Role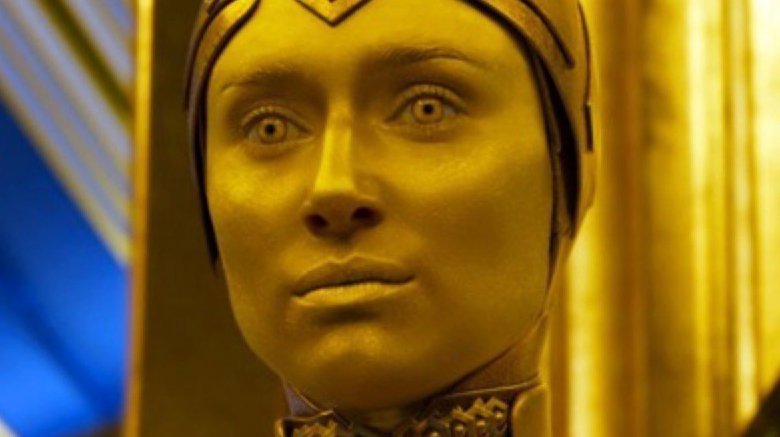 This is a seriously last-minute casting choice, but one we can totally get behind. 
Variety reports that Elizabeth Debicki has joined the cast of Valerian and the City of a Thousand Planets, which is only a month away from being released in theaters. 
Debicki will voice one of the characters in the Luc Besson-directed flick, but details on her role are being kept under a tight seal for now. It's unknown if she's replacing another actor or voicing a character recently added to Valerian; hopefully more information will be unveiled in the weeks leading to the film's debut.
Debicki, who recently starred in Guardians of the Galaxy Vol. 2 as played the gold-skinned space creature Ayesha, will join Cara Delevingne and Dane DeHaan in leading live-action roles. 
Based on the French sci-fi comic series Valérian and Laureline, Besson's Valerian is set in the distant future and follows Spatio-Temporal Service agents Valerian (DeHaan) and Laureline (Delevingne) as they protect their universe no matter the cost. The movie also stars Rihanna, Ethan Hawke, John Goodman, Clive Owen, Kris Wu, and Herbie Hancock.
Here's the film's synopsis: "In the 28th century, special operatives Valerian and Laureline work together to maintain order throughout the human territories. Under assignment from the minister of defense, the duo embarks on a mission to Alpha, an ever-expanding metropolis where diverse species gather to share knowledge and culture. When a dark force threatens the peaceful city, Valerian and Laureline must race against time to identify the menace that also jeopardizes the future of the universe." 
Valerian and the City of a Thousand Planets is due in theaters on July 21. Until then, take a look at the film's gorgeous final trailer and check out the other movies that will impress you this summer.