The Major TV Role Jennifer Aniston Regrets Passing On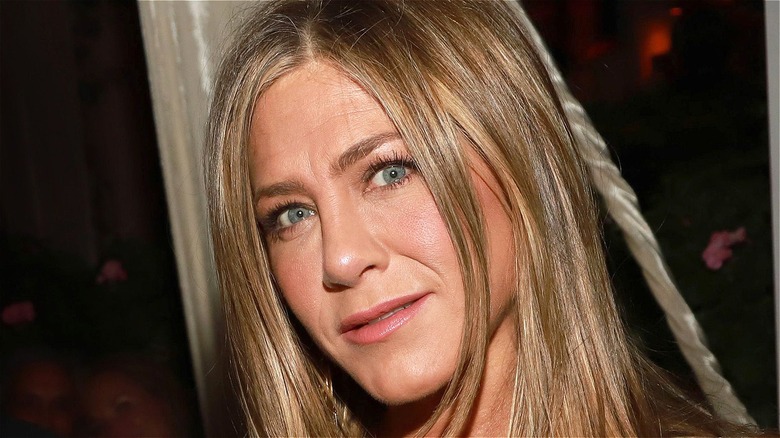 Rachel Murray/Getty
Jennifer Aniston is best known for her role as Rachel Green on "Friends." The Emmy-winning star played the quirky fashion-loving character for 10 years on the NBC comedy and made millions in a rare TV deal that gave the show's tight-knit cast all unprecedented salaries (via Business Insider). It's hard to imagine "Friends" without Aniston, who starred in the series alongside David Schwimmer, Courteney Cox, Matthew Perry, Lisa Kudrow, and Matt LeBlanc. The group of 20-something actors became one of the defining TV ensemble casts of the 1990s and spawned a "we were on a break" debate that continues to this day.
But Aniston almost missed the boat to Central Perk, the coffee shop where the "Friends" characters routinely gathered. At the time the show's pilot was shot, she was already attached to the CBS sitcom "Muddling Through" (via Us Weekly). "Friends" was Aniston's sixth pilot audition, but when "Muddling Through" was suddenly scrapped, "Friends" producers were able to hire her — and a TV star was born.
Aniston clearly made the right choice by signing on to "Friends," but it turns out there was another iconic NBC comedy series that the actor actually passed on early in her career.
Jennifer Aniston wasn't interested in joining the Saturday Night Live cast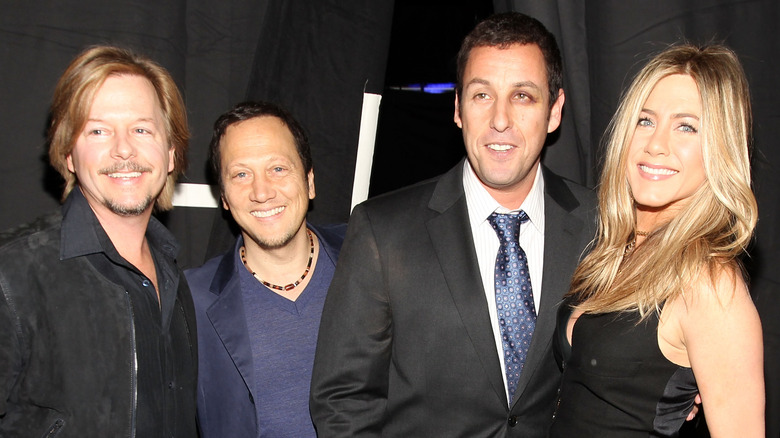 Christopher Polk/Getty Images
According to E! News, "Friends" filmed most of its scenes in front of a live audience, with the exception of some select top-secret moments and cliffhangers. Fans of the series may be surprised to learn that Jennifer Aniston was once in talks to star in another "live" TV show as well.
Aniston told The Hollywood Reporter that just before she landed her role on "Friends," she met with "Saturday Night Live" creator Lorne Michaels about a possible spot on his long-running NBC late-night sketch comedy series. That's right, Aniston could have been a part of the same "SNL" era that featured comedic legends like Chris Farley, Phil Hartman, Mike Myers, and more. However, she decided the show wasn't for her even before she met with the legendary executive producer.
Aniston told THR that she walked into the "SNL" meeting and saw David Spade and Adam Sandler — two guys she's known "forever" — and then gave her pitch to Michaels. "I was so young and dumb and I went into Lorne's office and I was like, 'I hear women are not respected on this show,'" she revealed. "I don't remember exactly what I said next, but it was something like, 'I would prefer if it were like the days of Gilda Radner and Jane Curtin.' I mean, it was such a boys' club back then, but who the f*** was I to be saying this to Lorne Michaels?"
Aniston added that while she botched her chances of joining the show's cast, she didn't totally burn a bridge with Michaels. In fact, she has hosted "SNL" several times since then, and told THR, "I love it so much."