New Sonic The Hedgehog 2 Trailer Drops At Game Awards And Promises Non-Stop Action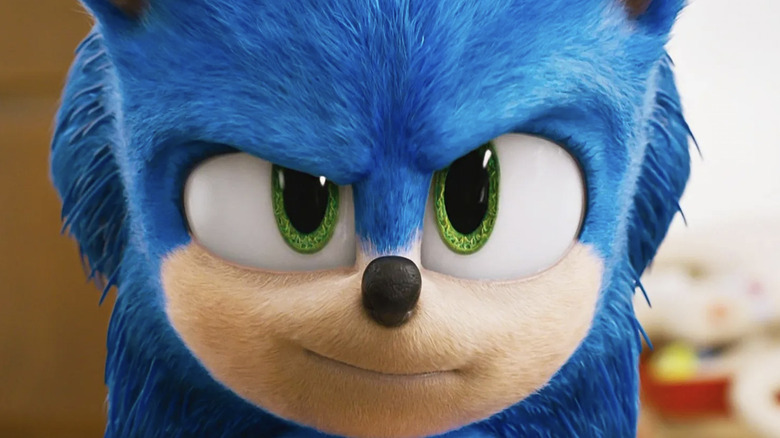 Paramount Pictures
When the first "Sonic the Hedgehog" film was announced, audiences weren't exactly thrilled. The film made headlines around Hollywood when the trailer dropped in April 2019, with Sonic sporting a certified-Uncanny Valley look — complete with some creepily human-like teeth. Fortunately, director Jeff Fowler heard fans' cries loud and clear, and Paramount would go on to spend a whopping $5 million on redesigning the titular character's appearance to one much more akin to his video game roots — which was certainly a worthwhile investment.
"Sonic the Hedgehog" was released on February 14, 2020, making it one of the last films debuting in theaters before the COVID-19 pandemic took hold on the whole planet. The film, which features Ben Schwartz as the voice of the titular groundhog, was met to mixed reviews but achieved serious financial success, becoming the highest-grossing video game movie of all time.
It was certainly enough success, too, for Paramount to greenlight a sequel. "Sonic the Hedgehog 2" is zooming into theaters on April 8, 2022, and at The Game Awards 2021, fans finally got an official trailer for the highly-anticipated film.
Sonic the Hedgehog 2 promises yet another exciting adventure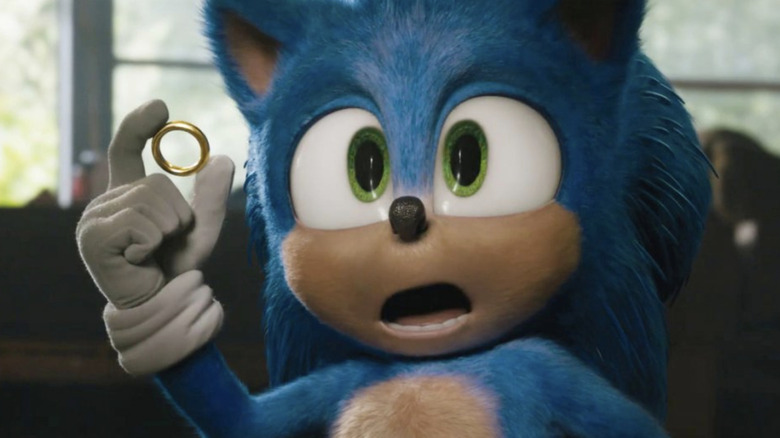 Paramount Pictures
If the action-packed trailer is any indication, "Sonic the Hedgehog 2" is destined to be another hit. Jim Carrey is returning as the hilariously evil Dr. Ivo Robotnik, along with James Marsden as Sheriff Tom Wachowski and Tika Sumpter as his wife, Maddie. Most excitingly, though, the trailer reveals two more iconic video game characters who'll be joining the film, Tails (voiced by Colleen O'Shaughnessey), who was teased in the "Sonic the Hedgehog" mid-credits scene, and Knuckles (voiced by Idris Elba). 
After the events of the first film, Dr. Robotnik, now known as Dr. Eggman, has teamed up with Knuckles, and the pair are in search of a powerful emerald to use for nefarious purposes. Meanwhile, Sonic and his best friend Tails are on the hunt for the stone, too, hoping to snatch it up before it falls into their foes' dangerous hands. 
It's looking like "Sonic the Hedgehog 2" will entertain audiences just as much as its predecessor, and this trailer has only gotten us even more excited about what's to come for our favorite super-speedy, bright blue critter.