Sharknado 5 Gets Politically Relevant Title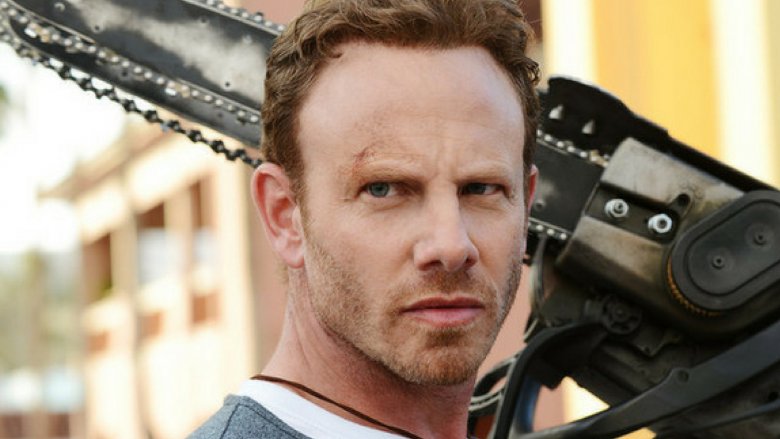 Sharknado 5 is getting into some pretty choppy political waters. According to The Hollywood Reporter, the fifth installment in SyFy's natural disaster film series will be titled Sharknado 5: Global Swarming– and the franchise has recruited quite a few famous faces for its dive into the waters of foreign policy.
The newest film will see things get personal for Ian Ziering's Fin and Tara Reid's April, as their son is trapped in a traveling Sharknado and transported all over the world, from London to Rio to Tokyo to Rome to Amsterdam. The pair gets help from royals, scholars, Olympians, and news talking heads throughout their battle to get their boy back. 
Model Fabio will play the pope, while Charo, who recently had a short appearance on Dancing with the Stars, will be the Queen of England. Comedian Chris Kattan, also a recent Dancing with the Stars contestant, will play the English prime minister. Other guest stars will include Tony Hawk, Clay Aiken, Olivia Newton John, Bret Michaels, Margaret Cho, Gilbert Gottfried, Greg Louganis, Tom Daley, Porsha Williams, Dan Fogler, and Ross Mullan. Al Roker, Kathie Lee Giffords, and Hoda Kotb will all appear as themselves.
The fifth installment in the franchise, which is advertising itself with the tagline "Make America Bait Again," was directed by Anthony C. Ferrante, who has directed all of the previous installments, based off a script from Scotty Mullen (King Arthur and the Knights of the Round Table). Sharknado 5 will air on August 6 at 8 p.m. on SyFy; while we wait, see some of the best shark movies of all time.