Here's When Sharknado 5 Will Premiere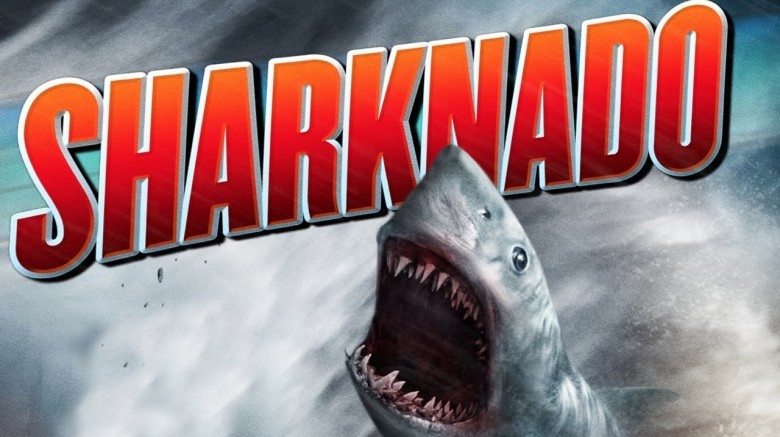 The Sharknado will attack again this summer. Syfy has released premiere dates for their summer line-up, including new series Blood Drive, returning series Dark Matter, Wynonna Earp, Face Off and Killjoys, and, yes, Sharknado 5. (via Deadline)
Blood Drive is Syfy's newest entry into grindhouse TV. Set in a dystopian future (because what isn't, nowadays), the series follows Arthur Baily, played by Alan Ritchson, the "last good cop" in Los Angeles who is forced to join a cross-country death race in a car fueled on human blood. If he wants to survive, he has to work with a dangerous femme fatale played by Christina Ochoa. Psych's James Roday will direct two episodes of the series, which will premiere at 10 p.m. on June 14.
As far as the returning series go, June 9 will see the premieres of the third season of Dark Matter and the second season of Wynonna Earp. Dark Matter, which stars Melissa O'Neil, Anthony Lemke, Alex Mallari Jr., Jodell Ferland, and Roger Cross, will air two episodes back-to-back starting at 8 p.m. before moving to its regular 9 p.m. time slot the next week, while Wynonna Earp, starring Melanie Scrofano, Tim Rozon, and Dominique Provost-Chalkley, will air at 10 p.m.
Special effects make-up competition Face Off will return for its twelfth season, featuring the return of host McKenzie Westmore, on June 13 at 9 p.m., while Killjoys, which stars Aaron Ashmore, Hannah John-Kamen, Luke Macfarlane, and Tamsen McDonough, will premiere on June 30 at 8 p.m.
The pinnacle of the line-up, Sharknado 5, won't be released until later in the summer, premiering on August 6 at 8 p.m. The movie will feature Ian Ziering's Fin and Tara Reid's April once again fighting against the titular weather phenomenon, likely with some sort of new gimmick getting in their way. Not many plot details have been revealed for the movie, although the synopsis teases that it will feature a "global shark takeover."
While we wait for the sharks to attack again, see some of the best shark movies.