Brady Noon Explains How Voice Acting In Diary Of A Wimpy Kid Is His Dream Job - Exclusive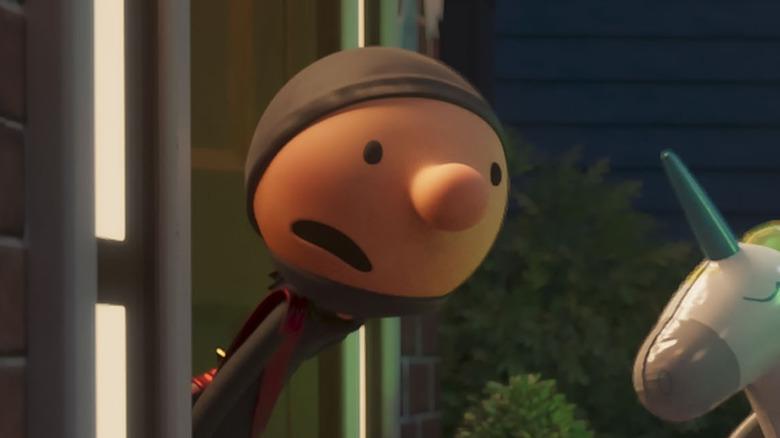 Disney Enterprises
If the new "Diary of a Wimpy Kid" movie on Disney+ feels especially accurate, that's not an accident. Jeff Kinney, the man behind the "Wimpy Kid" books, penned the screenplay and acted as a producer. The animation style mirrors his work, and Greg is voiced by Brady Noon, a longtime fan of the series.
"Probably my whole elementary school, I was obsessed with the books," Noon told Looper in an exclusive interview. "And I remember every day of the week we had a subject in school and one day it would be library, then Tuesday it would be gym class, and Wednesday it would be art. And I remember every day on library, all my friends and I would fight for the new 'Diary of a Wimpy Kid' book if one came out or rereading the old ones."
An especially surprising and satisfying part was watching a character he's read many times over appear on screen with his own voice. He said that "when I was watching the movie, it kind of hit me and I was like, 'Wow, that's pretty cool. That's my voice.' Because just being such a big fan of the books and the original movies it's almost like a childhood dream come true, is the way that I put it."
'That! Was! Perfect!'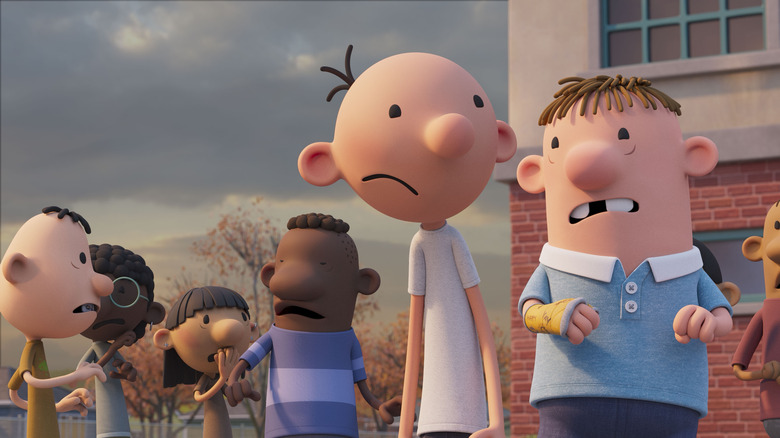 Disney Enterprises
There's another fringe benefit to doing a project based on a favorite book series: getting to meet the author. Given Kinney's role as screenwriter and producer, Noon encountered him several times. "It was a bit scary at first," Noon claimed. "He wrote the books that I grew up on and it was really cool meeting him and getting to work with him. I feel like that was probably the biggest highlight of the making part of it."
When asked if there were any notable interactions with Kinney, Noon's face lit up. "I kind of zone out and I kind of just power through it [when voice acting] and I'll just do my work," Noon recalled. "I'm not really thinking about anything else because I just get so into the character and I don't really think about anything else other than that. And by the time I know it, we've been through a quarter of the script in a couple hours and they'll be like, 'Okay, that's time. We're done.' I was like, 'What?' Jeff was quiet and everyone was quiet the whole time until the end. Jeff came on and was like, 'That! Was! Perfect! That was so good!' And I was like, 'Oh, thank you! Thank you so much! That's so cool.'"
"Diary of a Wimpy Kid" is now streaming on Disney+.