This Cast Member Is Officially Returning For Halloween Ends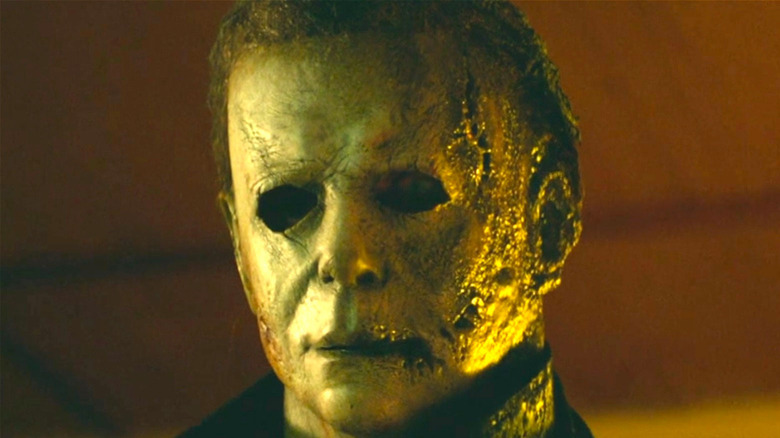 Universal Pictures
After trying to ensure that evil died tonight and doing a frankly terrible job of it, it's safe to say that the cast list is going to be slightly slimmer for the upcoming finale to the new "Halloween" trilogy, "Halloween Ends." Michael Myers went through Haddonfield locals like a fresh trick-or-treat haul in "Halloween Kills," leaving Laurie Strode's daughter, Karen, as his final victim in the film's cliffhanger ending. As a result, it ensures the battle between The Shape and Laurie (Jamie Lee Curtis) will be far more personal than it's ever been for their final round. The only question is: Who will be there to witness it?
David Gordon Green's latest installment sees the return of some key characters from the "Halloween" franchise, including Tommy Doyle (Anthony Michael Hall), Lonnie Elam (Robert Longstreet), Marion Stephens (Nancy Stephens), and Lindsey Wallace (Kyle Richards). Admittedly a majority of them were offed in typical monstrous Myers fashion, but now Variety has confirmed that one of the survivors will be making a comeback in the closing chapter of the franchise revival.
Kyle Richards will return to see how Halloween Ends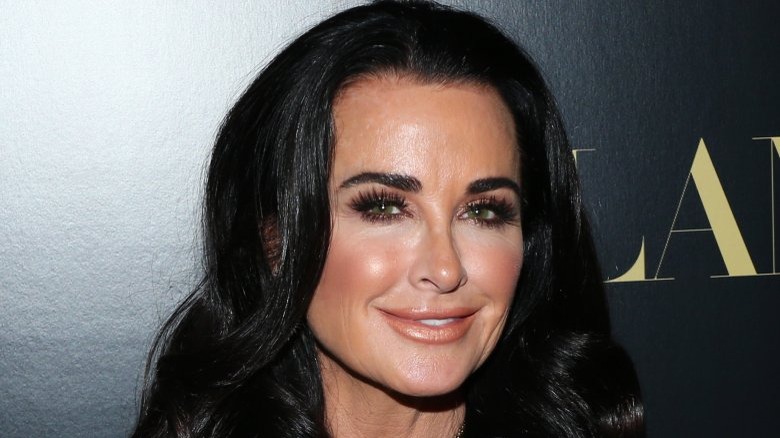 Phillip Faraone/Getty Images
After narrowly escaping the deathly grasp of Michael Myers for a second time, Richards will be returning to the role that she initially took in John Carpenter's 1978 classic. Variety confirms that Richards recently signed on for one last stab at the role, with production on "Halloween Ends" set to begin next month. According to Variety's sources, the casting call was an unexpected one and came as a result of the fan response she received after appearing in "Halloween Kills." To accommodate the addition, the script for "Ends" was given a once-over, leading to an "expanded storyline being crafted for her return."
In the original 1978 classic, Lindsey Wallace was actually one of the children Laurie babysat before Michael came stalking into her life. Speaking about her appearance in "Kills," Wallace has expressed her excitement to get back in action, hopefully alongside her former guardian. "The last movie, I saw Jamie on the set, but we didn't have stuff together. So I'm really hoping that there is more stuff together," Richards explained. "I can't talk about any storylines, but all I can say is that we start filming in January, and I'm so excited to return with Jamie Lee Curtis and David Gordon Green." 
We'll see how she handles herself when "Halloween Ends" on October 14, 2022.