Wonder Woman Could Open To $100 Million This Weekend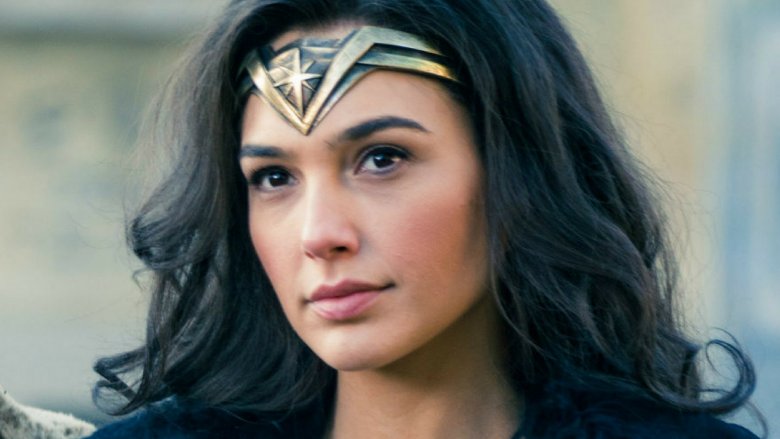 Is there anything Wonder Woman can't do? Variety reports that the hero may not just be saving the world this summer– she may also be saving the box offie, with the film currently projecting to earn over $100 million in its opening weekend.
Wonder Woman was initially tracking for an opening around $65 million, on par with the first outings in Marvel's Thor and Captain America franchises. However, the film's stellar reviews and the excitement of seeing a female superhero lead her own film have bumped the movie up, putting the film closer to the openings of Iron Man, Captain America: The Winter Soldier, and Guardians of the Galaxy.
DC films have historically done well at the box office but have been less popular with critics. Henry Cavill's Man of Steel, the beginning of the DCEU, earned $668 million at the worldwide box office and a 55 percent on Rotten Tomatoes. The follow-up film, Batman v. Superman: Dawn of Justice, did better at the box office, with $873 million worldwide, but fared worse with critics, falling at a 28 percent on Rotten Tomatoes. Suicide Squad fell even further, with a 25 percent, although the film once again was a box office success with $745 million worldwide.
While her predecessors have had bigger openings than Wonder Woman is projected for, they have been plagued by sharp drops in their second weeks. Suicide Squad opened to $133 million but fell 67 percent to just $43 million in its second week. Batman v. Superman fell even further in its second week, debuting to $166 million and then dropping 69 percent to $51 million. Man of Steel was marginally the best film at holding on to its opening weekend, bringing in $116 million for its opener and falling 64 percent to $41 million in its second.
Comparably, Marvel's Guardians of the Galaxy opened to $94.3 million and fell 55.3 percent in week two, while Captain America: The Winter Soldier opened to $95 million and fell 56.6 percent and Iron Man opened to $98.6 percent and fell 48.1 percent. All of those films had reviews on par with Wonder Woman, falling at a 91 percent, 89 percent, and 94 percent on Rotten Tomatoes, respectively. 
If Wonder Woman can live up to lofty opening expectations and maintain sales through the second week, the film should easily prove to be a box office juggernaut that can't be stopped, something which is definitely needed in a summer that has already produced more flops than it has successes. (See: Baywatch, King Arthur: Legend of the Sword, Alien: Covenant.) Elsewhere, this weekend's other well-reviewed new release, Captain Underpants: The First Epic Movie, is hoping to be a hit with families, projecting for $25 to $30 million. 
Wonder Woman will follow Diana (Gal Gadot) from her time as a princess of the Amazons, as she is trained to be an unconquerable warrior on the sheltered island paradise on which she was raised. When an American pilot (Chris Pine) crashes on the shores of her homeland and tells her of a massive conflict raging in the outside world, Diana leaves her home, convinced she can stop the threat. Fighting alongside man in a war to end all wars, Diana will discover her full powers... and her true destiny.
Robin Wright, Connie Nielsen, Lucy Davis, Elena Anaya, Danny Huston, and David Thewlis also star in the movie, which is directed by Patty Jenkins based off a script from Allan Heinberg. While we wait for Wonder Woman to premiere, prepare by reading up on the character's dark history.