The Iconic Role That Made Anne Hathaway Physically Ill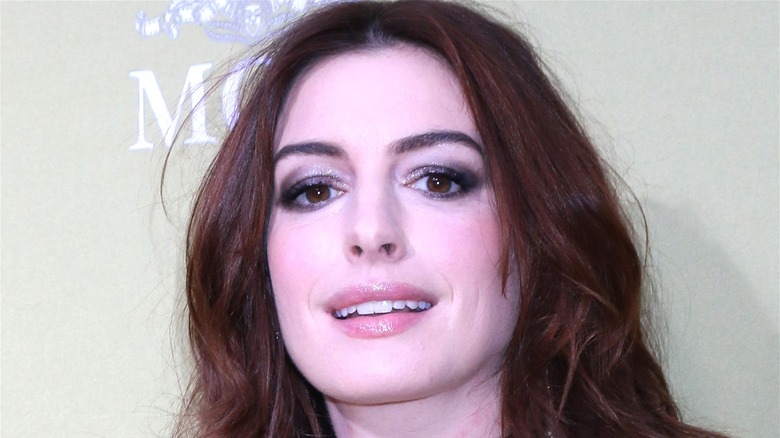 Kathy Hutchins/Shutterstock
Originally breaking out in family films such as "The Princess Diaries" and "Ella Enchanted," Anne Hathaway was destined to do more as an actress than just play princess characters. She even noted during a 2008 interview with The Daily Telegraph that "anybody who was a role model for children needs a reprieve."
In 2005, she made a strong transition into adult roles when she appeared in the dark thriller "Havoc," as well as the acclaimed tragic romance "Brokeback Mountain." Soon, Hathaway began to pick up a reputation as a talented and versatile thespian who strove for each new role to be, as she acknowledged to The Daily Telegraph, "the opposite side of the coin" from her previous performances.
With roles in everything from "The Dark Knight Rises" (her biggest box office success to date) to "The Intern," Hathaway continues to demonstrate her bravery and willingness to explore new dimensions as an actress. She even won an Oscar in 2013, and it was for a part that took a serious toll on her mental and physical health. Here's more about the Anne Hathaway performance that actively made her sick.
Anne Hathaway lost 25 pounds to play Fantine in Les Miserables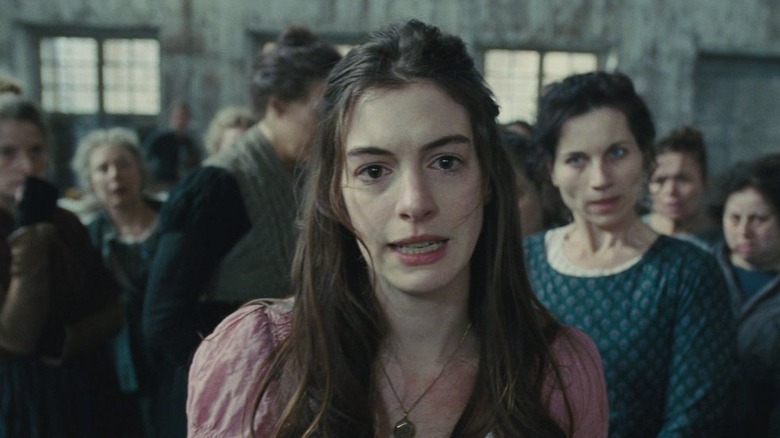 Universal Pictures
In an episode of "The Jess Cagle Interview," Anne Hathaway acknowledged that the preparation she underwent to play Fantine in the 2012 musical "Les Misérables" took a toll on her physical and mental health.
Hathaway lost 25 pounds for the role, and while it was in keeping with Fantine's descent into poverty and illness, getting in character took a toll on the actress. "I'd lost an unhealthy amount of weight in two weeks," she told Cagle. "I didn't know anything about nutrition. I taxed my body, and my brain bore the brunt of it for a while."
She'd also just gotten married and the combination of life changes wasn't easy for her. Hathaway said in the same interview, "I just felt very anxious and very lost at that time." Even with the help of a nutritionist and other aides, actors quickly gaining and losing weight for film and television roles can be dangerous and detrimental to their physical conditions over time (via MIC). 
Hathaway, however, feels that she has moved forward and recovered. While speaking with Cagle she said, "Life went on beyond it [...] I feel much emptier now. It would have been nice if [it] had happened then, but I'll still take it."